At sunset, Belledonne is suffused with soft lights, sometimes pink, sometimes orange. Blazing in the twilight, this crystal chain looms over the horizon like a jagged wall. As the backdrop to the metropolis of Grenoble, it asserts itself as a life-size postcard that often looks Himalayan in winter.
The strengths of the Belledonne massif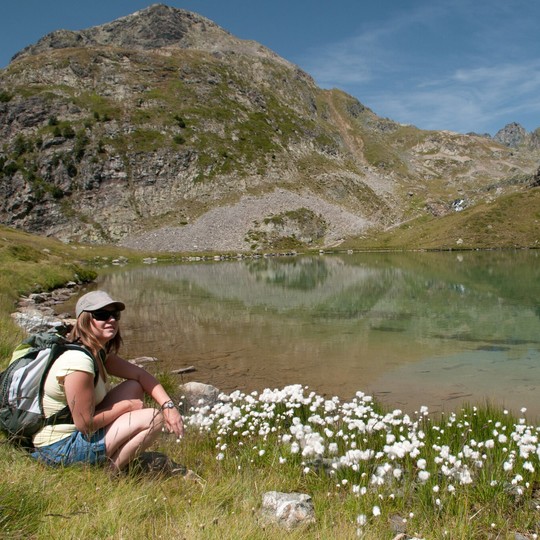 A diversity of natural spaces
Both a natural barrier and a link between the territories, Belledonne opens out a vast diversity of alpine natural environments. From its foothills to its highest peaks, the highest point of which is the Grand Pic (2,977 meters), the chain conceals remarkable flora and fauna.
Outdoor activities
Belledonne is a privileged land of expression for the most varied outdoor activities: hiking, trail running, mountain biking, skiing, snowshoeing, paragliding, mountaineering ... Nature sports lovers indulge their passion here by evolving in the middle of breathtaking panoramas.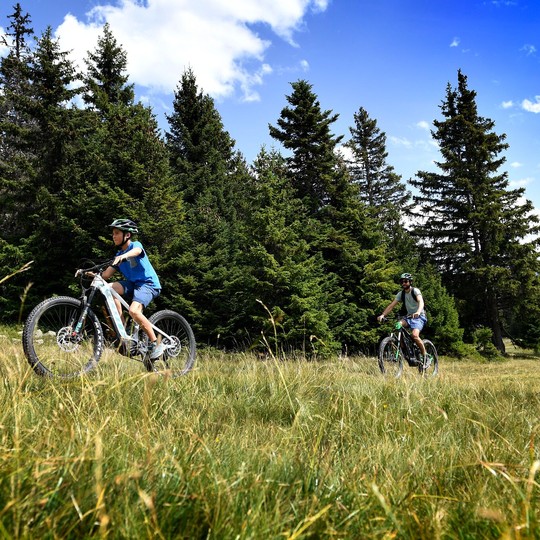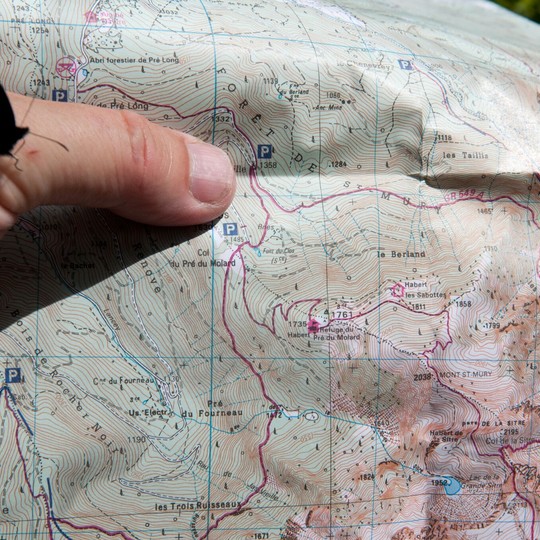 A land of hiking
The recent creation of the GR738® popularized the full crossing of the massif. Considered one of the most beautiful and hardest trails in France, the GR738® offers total immersion in nature, far from urbanity. Throughout this route, the vastness and diversity of the Belledonne landscape plunge the hiker into the history of a wild mountain.

Belledonne in all season
In summer
Despite its minerality, Belledonne also knows how to be an accessible territory. A stone's throw from the Grenoble metropolis, it stretches its kilometers of paths where the softness of the forests and the sparkling of the lakes follow one another. Beyond the palpable wilderness at altitude, the human footprint is omnipresent. Huts and shelters dot the summer pastures and valleys, while herds graze the flowery meadows in summer.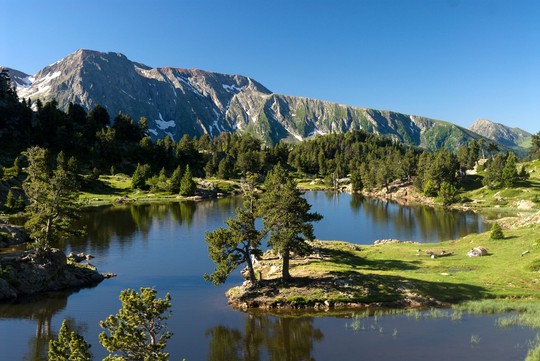 Lac Achard © Images et rêves
Belledonne also conceals vestiges of the exploitation of white coal, discovered by Aristide Bergès, and of iron and silver mines. The abundant water also sets Belledonne apart with its spas.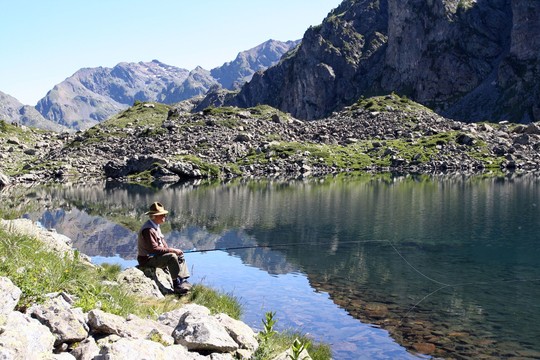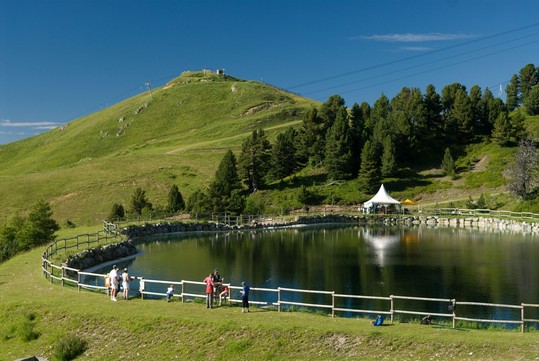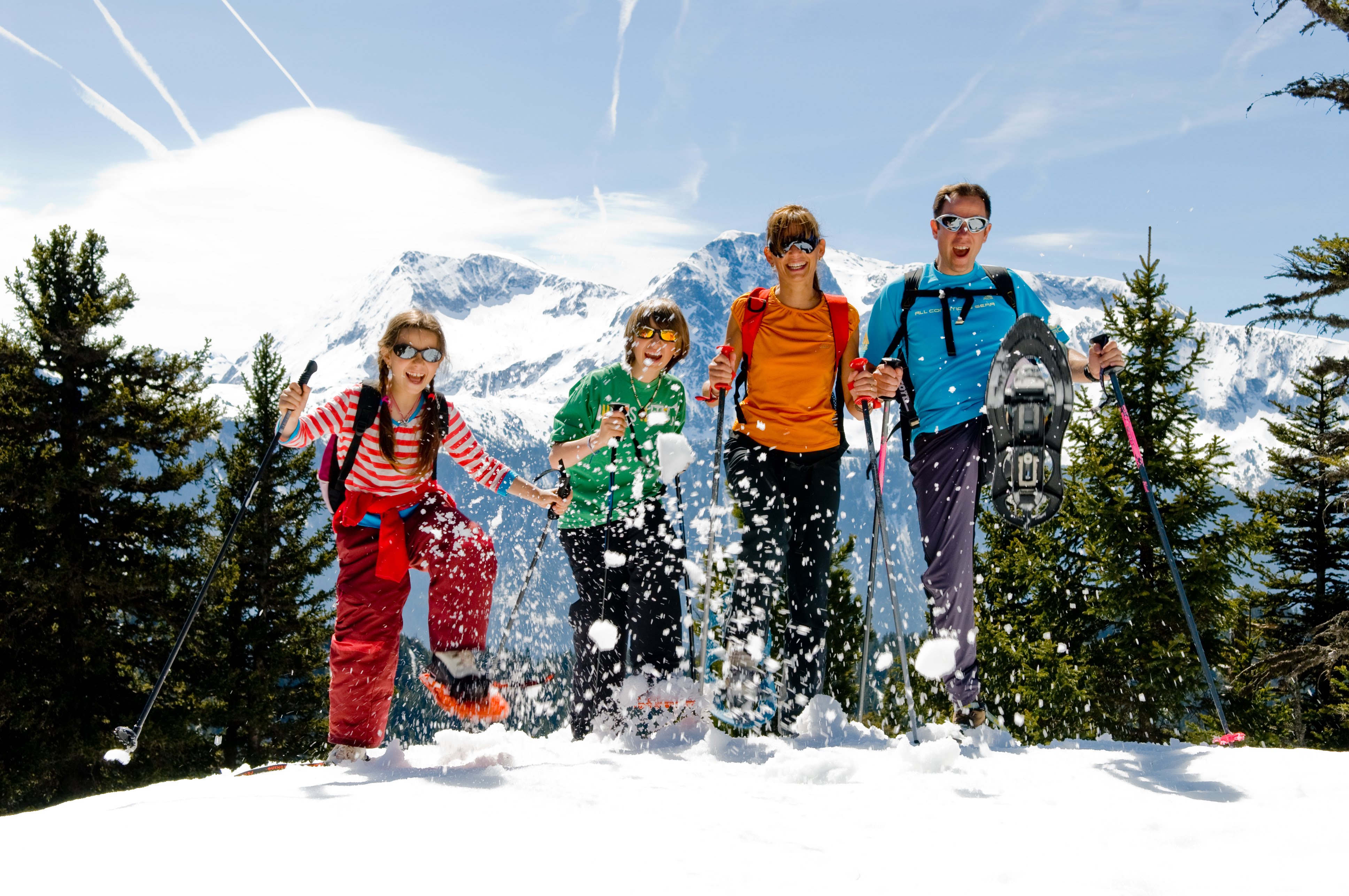 In winter
L'hiver venu, les fans de glisse et de grand air dessinent de blancs serpentins sur les pentes des stations de ski - , et . A proximité immédiate de Grenoble, ces trois stations de ski alpin font le bonheur des nombreux habitants des alentours. Familles, adeptes de pentes raides ou contemplatifs, il y en a pour tous les goûts.
When winter comes, fans of snow sports and outdoors draw white streamers on the slopes of the ski resorts - Chamrousse , and Le Collet d'Allevard . In the immediate vicinity of Grenoble, these three alpine ski resorts delight the many inhabitants of the surroundings. Families, followers of steep slopes or contemplatives, there is something for everyone.