Are you planning a trip out in the great outdoors? Before you set off, read about how to act responsibly and explore this exceptional biodiversity in a respectful way

STAY ON THE MARKED PATHS
Whether you are walking, running or on your bike, it is essential that you stay on the marked paths. If you venture off these paths, you might get lost and you could also damage the vegetation and the soil, which is often fragile. Furthermore, you'll be entering the natural habitats of the many animal species here and this could be harmful to them.
RESPECT THE SIGNS
Respect the signposts, they are there to ensure your safety and to respect the peace-and-quiet for local residents. That is why it is essential to keep an eye out for the various signs around the area: no entry, forest work, private property, etc. If you come by car, only drive on authorised roads and make sure you park your car in the designated parking areas.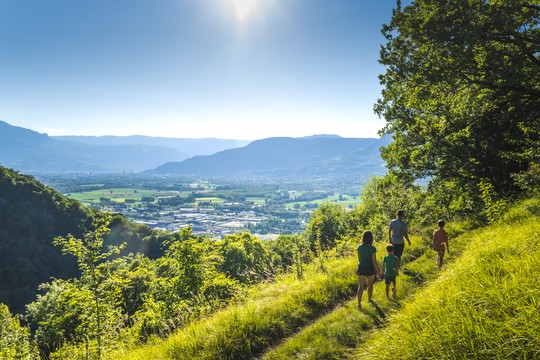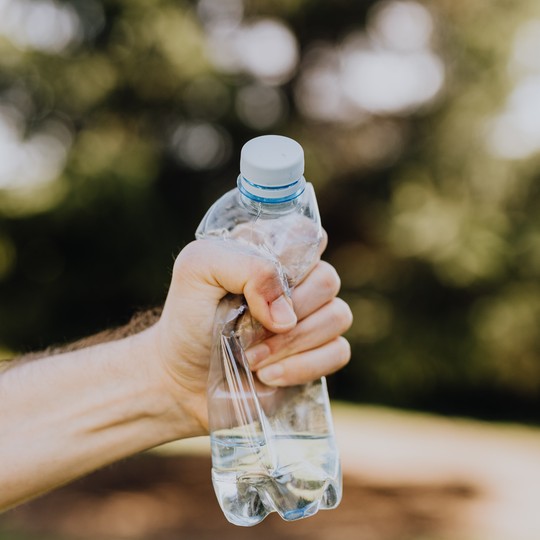 LIMIT WASTE AND TAKE ANY RUBBISH WITH YOU
While exploring the natural environment, you must behave in an environmentally-friendly way. Limit waste as much as possible, and never dispose of rubbish in nature. The same applies for cigarettes, as they are toxic for the soil and take more than 12 years to decompose. If there are no bins along your route, dispose of your rubbish in a bag and throw it away when you've finished your walk.
Contrary to popular belief, biodegradable food items shouldn't be disposed of in nature either, so that wild animals don't get used to being fed by humans.
PROTECT WILD ANIMALS
The mountain is their home. It's essential that you take good care of it and respect their way of life. To be able to enjoy this environment together, it is very important that you remain silent and keep your distance if you see any animals, so you don't scare them. You are also strongly recommended not to touch them: a mother might abandon her young if it has a human scent on it.
With all these reasons in mind, if you decide to bring your pet with you, make sure you are authorised to do so on your chosen route and do not go through any reproduction areas.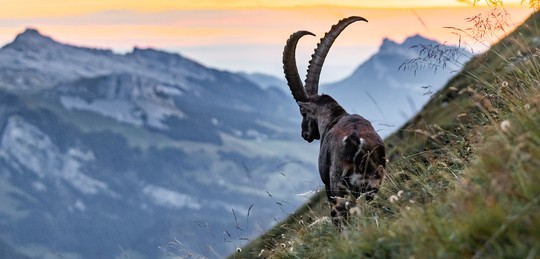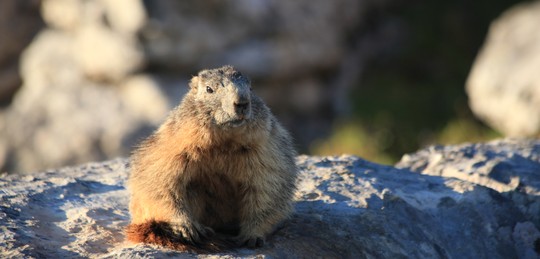 AVOID PICKING FLOWERS AND PLANTS
With the upkeep and survival of plant life in mind, you are strongly advised not to pick any flowers or plants while exploring this natural environment. Some species are rare and protected, if you pick them you could be fined up to €1,500. Take a photo of them instead, it'll last longer!
You are allowed to forage for mushrooms and berries, but in reasonable quantity and only in authorised areas. Beware that some species are toxic and even lethal:  make sure you have them checked, preferably by a pharmacist or a member of a specialist association.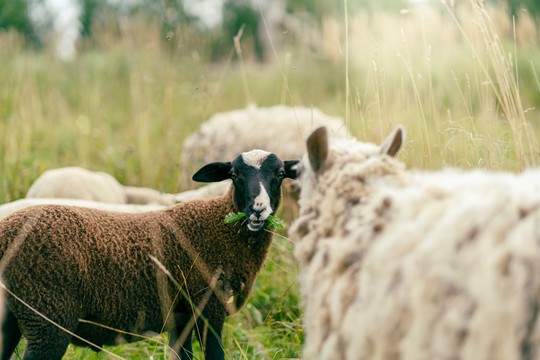 CONSIDER THE LOCALS OF THE MOUNTAINS
Nature is a life-size playground for visitors... But it is also home to the many local residents, especially farmers. Make sure you slow down as you approach herds, and close any gates or barriers behind you so that the animals don't escape.  If you cross through a cultivated field, do not collect any of the crops, they are essential to the farmer's honest living.
RESPECT RULES RELATED TO WILD CAMPING
Wild camping is tolerated in the mountains as long as you pitch your tent after nightfall, and take it down at sunrise. Here are some essential rules to respect when spending the night under the stars:
Make sure you are not on private property
Do not light fires, even if you are more than 200 m from a forest. Use a camping stove to prepare any meals.
Leave the area exactly how you found it.
For any calls of nature, keep away from the footpaths and water sources (50 m minimum). If possible, bury any faeces.

You now have all the information you need to get the most out of your adventure, while preserving and protecting this priceless, fragile environment.
To find out more and to discover the guide on how to act responsibly in the great outdoors in a fun way, watch the awareness videos from the Regional Nature Parks in the Auvergne Rhône Alpes region.