A unique way to discover the different facets of the city through the eyes of an inhabitant.
Grenoble greeters welcome you all year round
Locals who are passionate about their territory invite you to take a stroll with them in Grenoble: these volunteers, we call them Greeters.
Let yourself be tempted by the experience.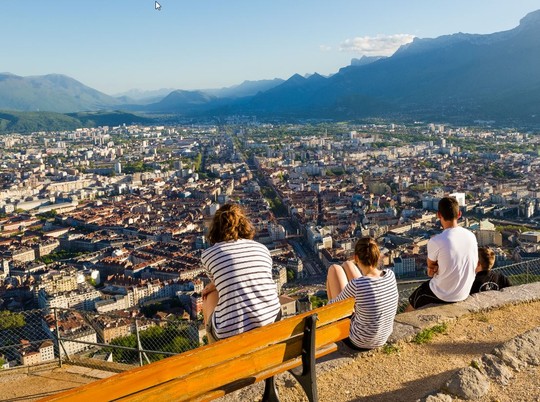 Who are the Greeters?
Unlike a guide, with a professional card that will provide you with a broad cultural and historical knowledge of places that are visited during guided tours, a Greeter is a loving and passionate volunteer for his city and region. He enjoys welcoming visitors as he would welcome friends or family.
He offers his time to make discoveries, for free, of the places he loves, tells his story, talk about his neighborhood and share his recommendations. Here the visitor engages in a participative and sustainable tourism approach, he is an actor of his discovery.
Where do Greeters come from?
In 1992, Lynn Brooks wanted to erase the negative image of New York: a scary and sprawling city. She wanted to publicize her city as she loved it. With the help of her network of friends, she then proposed to tourists, unusual strolls organized in the districts of the "Big Apple" by inhabitants. The first Greeters organization was born. Since this creation an international federation has been formed integrating many destinations including Grenoble, where ten Greeters welcome you to make you discover the city in their own way.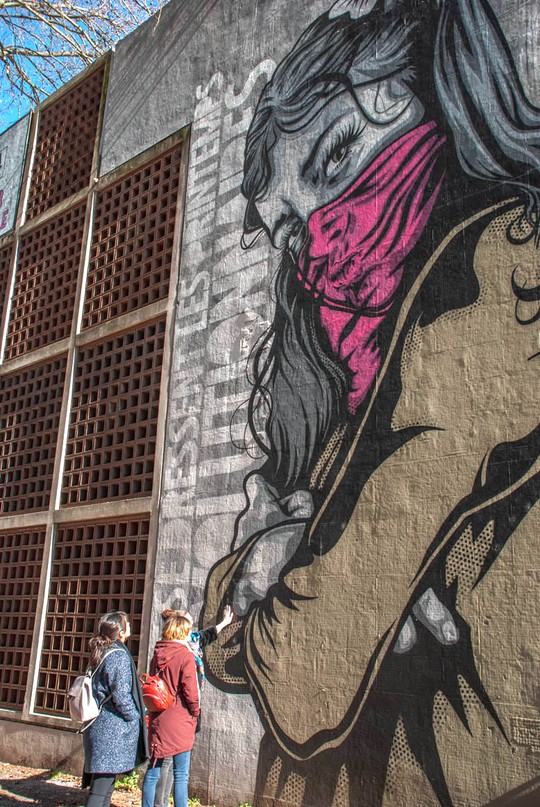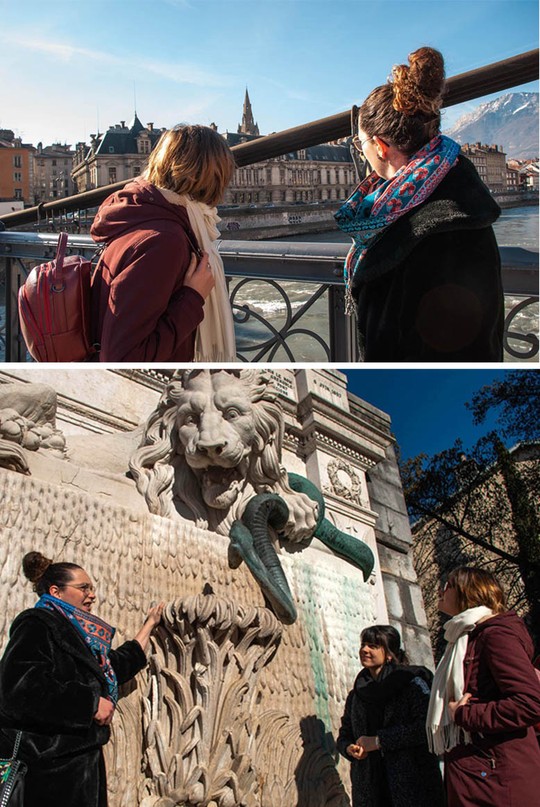 How to go for a ride with a Greeter?
Photography, night outings, good city maps ... there are many ways for a Greeter to make you discover his city, it all depends on your personal interests! Find all the themes on the dedicated site and when the time comes, shape your journey with the Greeter who will welcome you.   
Ready to try out the experience?

So go to Grenoble Greeters website to book your ride with one of our volunteers.

Our team of 100% Grenoble Greeters  welcomes you all year round on request and according to their availability.
We tested for you a ride with a Greeter.
We tested for you a ride with a Greeter
 Angèle and Daphné have tested a ride with a Greeter   in a district of Grenoble: they tell you about their experience.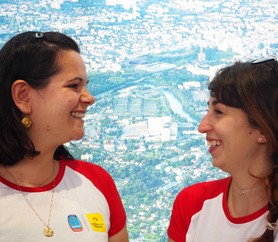 Views
Gwenaëlle 18/12/2019 - France
"Thank you for this energetic ride! Lots of exciting information and exchanges, I felt like "at home", and ready to settle in Grenoble! "

 
Ewa, le 31/01/2020 - Pologne
"The ride was superb! I really appreciate Grenoble and thanks to Alice I could see the city from a new perspective. Thank you "
Eva, 14/11/2019 - France
"I really liked this first discovery of Grenoble through the eyes of a local resident. A very nice warm welcome, full of interesting little details, and especially the impression, once the ride is over, of being familiar with the city. "