Grenoble Alpes Métropole is nestled in a vast valley in the heart of the mountains. However, one of its peculiarities is that it is the flattest city in France. In this context, the practice of cycling has developed a lot and there is something for everyone: climbers, descenders, fans of quiet walks or for getting around on a daily basis. Cycling is within everyone's reach and, with the development of electrically assisted bicycles, the steepest climbs no longer scare anyone!
Bike in the metropolis: everyday and to visit
On a daily pattern
Grenoble is a city favorable to daily cycling and has even been voted "cycling capital". The Grenoble metropolis is made up of a network of 320 km of cycle routes. And in recent weeks with post-lockdown, an additional 18km of provisional tracks have been put in place: the "Tempo Vélo".
The Métrovélo service, with a fleet of 7,000 rentals, makes cycling trips accessible to everyone. On the TAG network, the transport of bicycles is authorized in the trams before 7:30 a.m. and after 7:30 p.m. on weekdays, and all day on Sundays and bank holidays.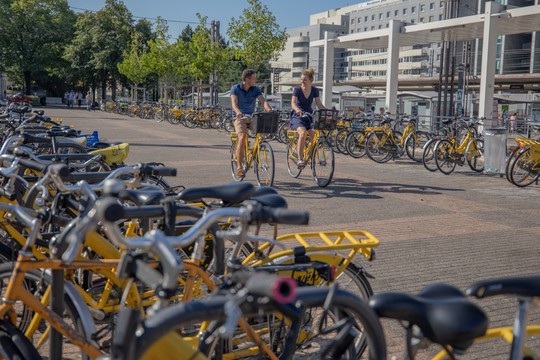 Guided bike tours of the Tourist Office
Cycling in Grenoble is as good for your daily trips as it is for your visits. The Tourist Office offers you an alternative way to visit the city. You will discover Street Art or the different facets of the historic center by bike.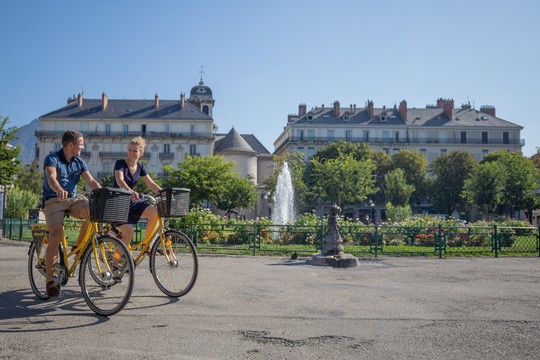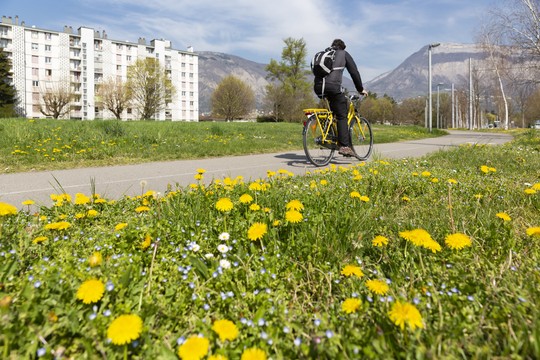 © Grenoble-Alpes Métropole Lucas Frangella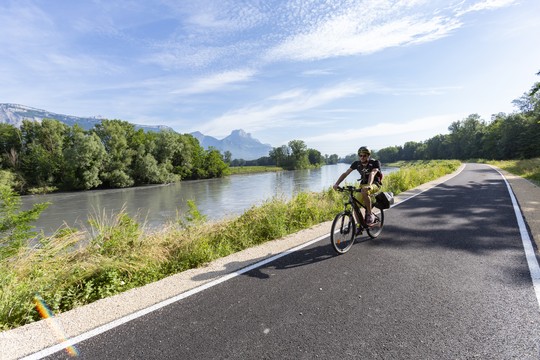 © Grenoble-Alpes Métropole Lucas Frangella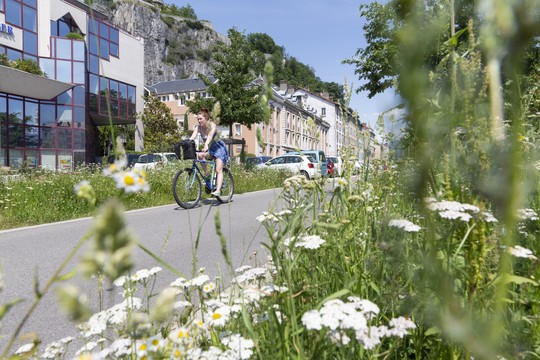 © Grenoble-Alpes Métropole Lucas Frangella
Cycling, cycling loops on the road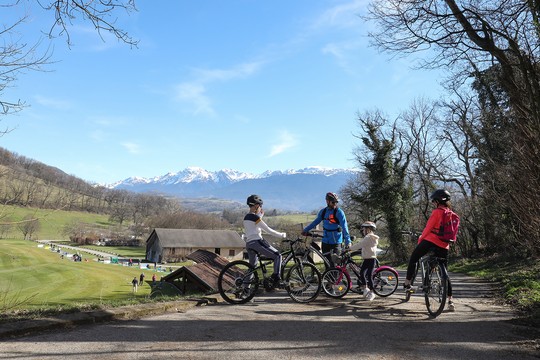 NEW in 2021: 21 cycling circuits to discover the Grenoble metropolis. Between sporting effort, more or less intense, and contemplation of the landscape, very diverse routes are available to you.
Among these routes, the Bresson loop is a peaceful stroll in lush greenery. The circuit is relatively short and it is punctuated by points of interest: the Mairie de Bresson and its park, the castle of Montavie, the golf course of Bresson, the castle of Eybens or the Nature Reserve of Haute Jarrie. It is one of the proposed routes which is suitable for families.
 Consult the map of cycling loops in the metropolis of Grenoble..
Descenders, MTB and electric bike circuits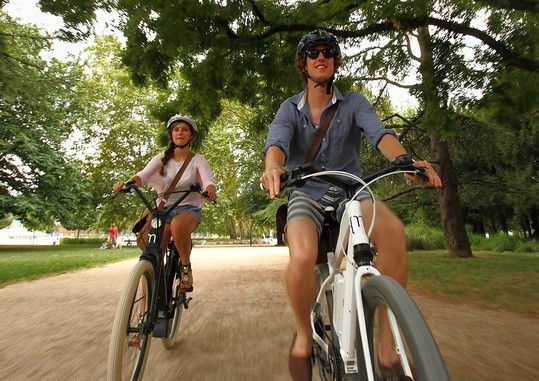 Bike events in the metropolis
There are many events for two-wheeler enthusiasts this summer. The legendary Critérium du Dauphiné goes this year on the territory of Grenoble. Classics like Faites du Vélo, the Vélo Vert Festival and the Echappées Iséroises are back for the summer season.
Street Art à vélo

Grenoble

View more