YOU ARE RATHER PEDESTRIAN OR CYCLIST ?
Drive around the urban area on foot or bicycle, it's easy ! 600kms of trails and 320kms of cycle paths await you at Grenoble.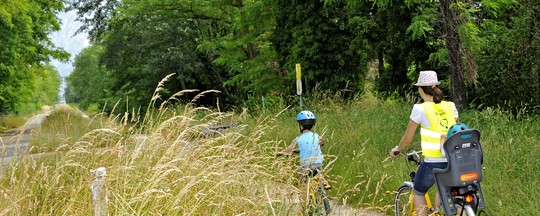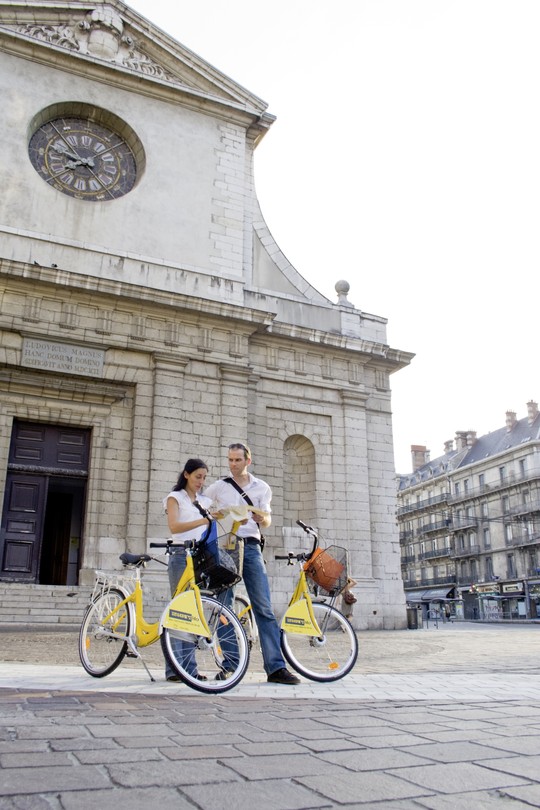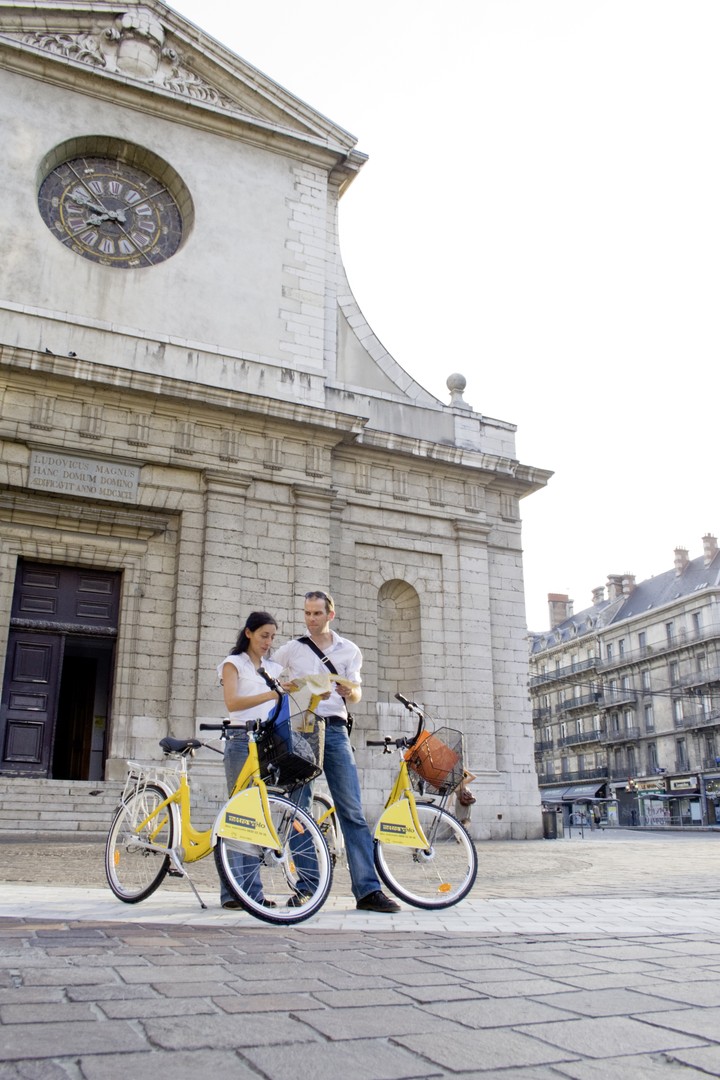 A BIKE RIDE THROUGH THE METRO AREA
Cycling through the metro area is a refreshing idea, however, you will not go alone on biking lanes: many locals are bike addicts, too – all year long.
A network of 300kms of cycling lanes is available in and around the city, for frontrunners or simple commuters who need to rally Grenoble to suburbs, or connect two suburban cities, thus avoiding a ride through the centre of Grenoble. Grenoble and its metropolis naturally recommend green or sustainable transportation: the metropolis council has sponsored for ten years now a successful biking rental service "MetroVelo" – yes, those dashing yellow bikes around town! With spring blossoming, Grenoble Tourist Office guides are also riding the yellow bikes with visitors in town: certainly a fun way to discover Grenoble's hidden treasures, historical milestones … and biking lanes - all at once!