We have tested for you the swamp of « Le Sappey en Chartreuse »
Posted by Céline BAUDIN on 09/04/2017 at 16:17
---
Guided tours are organized until the end of September in the swamp of "Sagnes", Sappey-en-Chartreuse. Jérémie, travel advisor, follows the guide at the heart of this Natural Space, access all year long. The Swamp offers you its deepest secrets while enjoying the special local flora and fauna.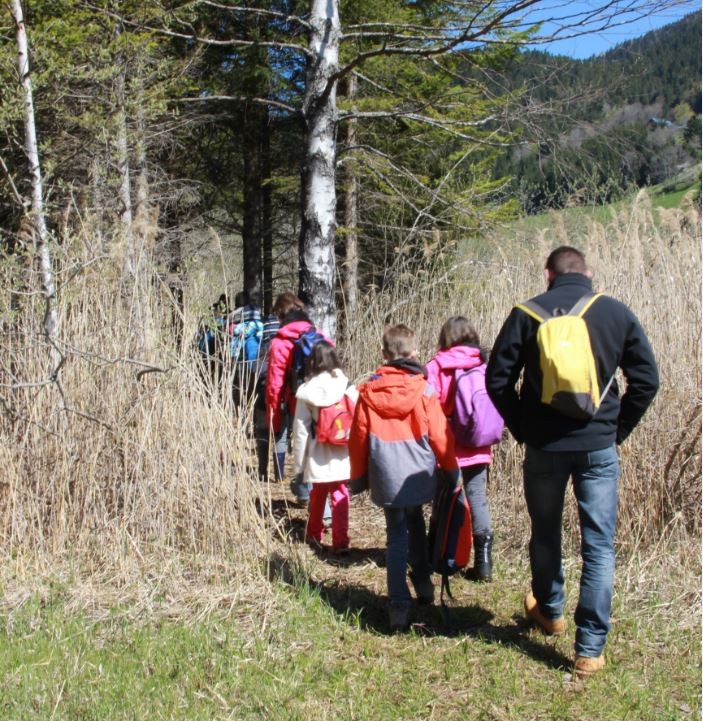 We got to admit that the Swamp of « Sagnes » is a unique site. Humid zones in altitude, in a limestone mountain range, this is very rare. The guide will unveil you the history of the swamp: from its process of creation to its classification, passing by its prefectural decree and motivations to be protected

The swamp has its own treasures: its flora (dragonflies, orchids, rose garden, redness frog, shrike, roe and fox etc) but also its important role in the eco system (water treatment worker, flood regulator).

The guided tours are very useful, being interactive and participative, discussions and little exercises might be asked to cooperate a bit. These precious moments of exchange will create a very enthusiastic tour for everyone, from 7 to 77.
Besides, several guides will present you, depending on the date, their specialty. While Corentin will make you dig into the ground, searching for animal lives, Ingrid will teach you how to recognize eatable plants, others will take more time on the nature of the soil.
No time to get bored, 2:30 two-way trip from the center place of the village.