Grenoble is much older than she looks. The city, then named Cularo, began with a handful of houses nested on the Isère left bank, a century BC. And now, it embraces GIANT and eco responsible quarters – this 2000 years young lady is pacing the old pavements, briskly looking towards the Synchrotron facilities…
On both Isère banks, one can get underground and let the past unveil its hidden treasures: Saint Oyand crypt nested in the old Saint Laurent church, but also the baptistery (built 3rd Century) welcome any history and archaeology amateurs. Further on, step into François de Bonne's shoes: the Duke of Lesdiguières was an accomplished army officer and famous for his strong personality. He took Grenoble in 1590 and began to reinforce the city's constructions: first the edification of larger ramparts and Bastille fort, then the embellishment and upgrade of the city.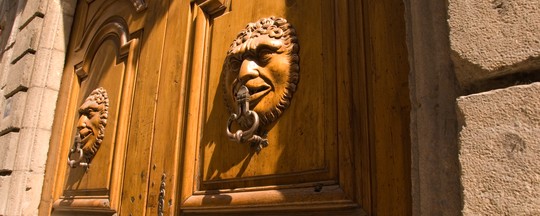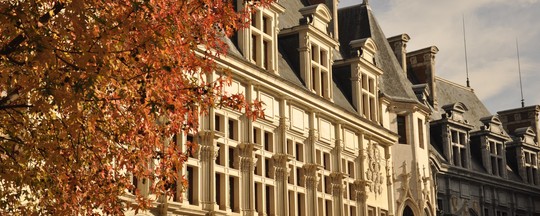 Local history jumps to 1788 and the famous Day of the Tiles, which anchors Grenoble as a rebel spirited city: the outbreak of violence in the streets took place on June 7th, 1788, and brought face to face Royal Guards -whose mission was to ensure the limitation of Dauphiné Parliament's powers- and citizens, fighting the royal power against this limitation, thus throwing tiles onto the soldiers. This event is often seen as the first preceding the French Revolution. Fun fact, a young witness of the scene is Henry Beyle, who later will relate the events in "The life of Henry Brulard" with the pen name of Stendhal.
Napoleon stops by in Grenoble in 1815, on his march back to Paris to take power for his last Hundred Days. The famous Route Napoleon was named after this event. Creative Grenoble deploys its industrial capacity during 19th century: full steam ahead to boost hydropower, glove and cement industries. 1925 is a cornerstone in Grenoble's reputation as the city hosts the International Exhibition for Hydropower and Tourism.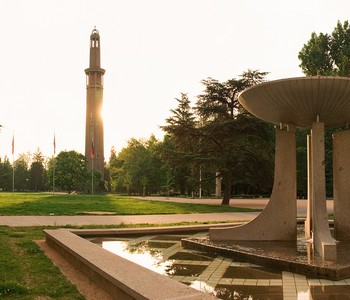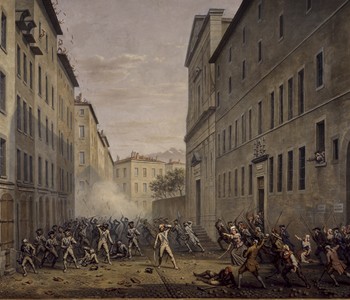 La Journées des Tuiles - Alexandre Debelle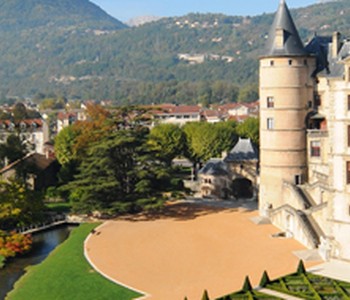 Domaine de Vizille - le musée de la Révolution française
The rebel spirit of Grenoble rises again during WWII to resist the enemies – Grenoble is one of the very few cities who received the Medal of Companions of Liberation. Grenoble turns to sciences and industry for good after WWII with increasing labs, researches institutes and universities settling down. 1968 brings a sports twist with the city hosting the Winter Olympic Games. With Innovation anchored in its DNA, Grenoble keeps moving ahead with the tram network -kick-off in 1987- and the inauguration of Synchrotron in 1994. Today, eco responsible quarters are the next step in the city's history to be continued.