Wild and unspoiled mountain territory in the heart of the Alps, Oisans is a paradise for outdoor sports. This magnificent little corner in the south of Isère has around twenty resorts and villages in valleys or perched in the mountains. So many identities and traditions to discover. Oisans mountain range stands out thanks to its steep relief punctuated by altitude plateaus and peaks over 4000 m.
The strengths of the Oisans alpine territory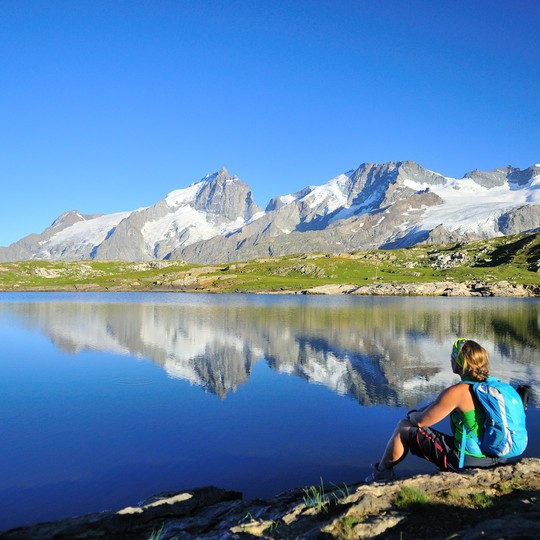 Le Lac Noir du plateau d'Emparis © Eric BEALLET
The Ecrins National Park reveals the splendor of Oisans
It preserves an exceptional nature. Hiking, trail, climbing or mountaineering will allow you to enter this magical environment and be as close as possible to the summits from La Bérarde, at the end of the Vénéon valley, or Villar-d'Arène. What's to discover? The park's refuges, for the magic of a 100% natural night, or the Lauvitel lake.
Legendary peaks and altitude plateaus
La Meije, one of the last summits conquered in the Alps, or the Pic Blanc, panorama 5 * in the Michelin guide, are accessible by cable car. The Emparis plateaus, from Besse or Mizoën, and that of the Taillefer lakes, from Ornon or Oulles, are protected areas of striking beauty ... Admire the reflection of the summits in the lakes.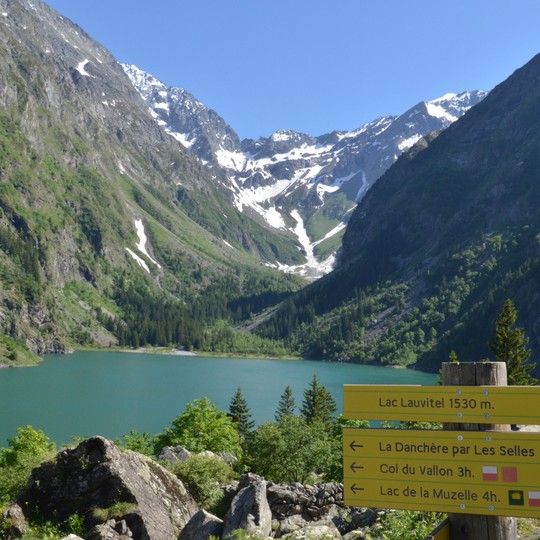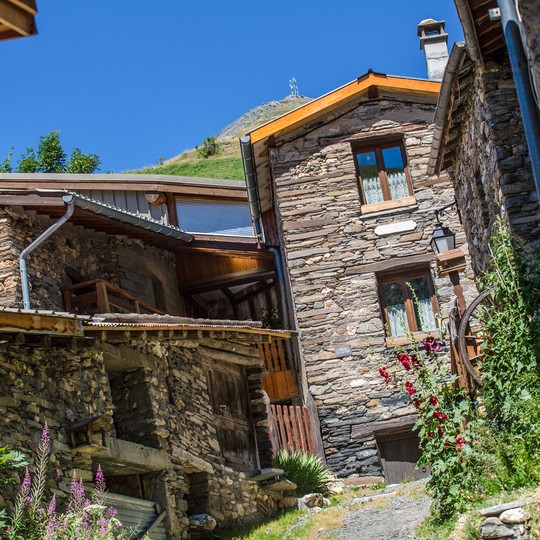 Village de Besse-en-Oisans © Laurent SALINO
Villages of character
The soul of the territory is lived in the heart of its picturesque  villages: La Grave, classified among the "most beautiful villages of France", Besse, with its architecture unchanged for centuries or Vénosc, with its cobbled streets and its craftsmen. The hilltop villages bear witness to the mountain tradition such as Villard-Reculas, Villard-Notre-Dame and Villard-Reymond. And the village resorts, like Vaujany and Auris, have also kept their identity.

Le Pic Blanc- Alpe d'Huez Grand Domaine Ski © Laurent Salino
Oisans all year round
In summer
Summer in Oisans is the realm of outdoor sports. Hiking and trail running on 950 km of trails. Cycling with legendary passes such as Lautaret, Croix de Fer or the 21 bends of Alpe d'Huez, star of the Tour de France. Mountain biking with 3 areas equipped with ski lifts. Climbing and 7 via ferrata for a gentle approach to mountaineering. But also motorbike rides on steep roads, rafting in the tumultuous waters of torrents, paragliding facing the peaks or summer skiing in Les 2 Alpes.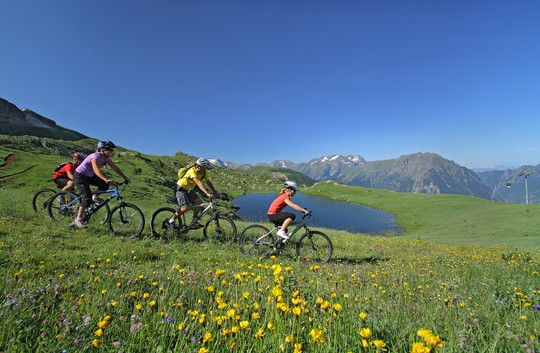 VTT à l'Alpette © Bruno LONGO
On the cultural side, Oisans is generous: 10 museums and artists and artisans who are members of the Route des Savoir-Faire. They welcome you to their workshop-shops and share techniques and creativity with you.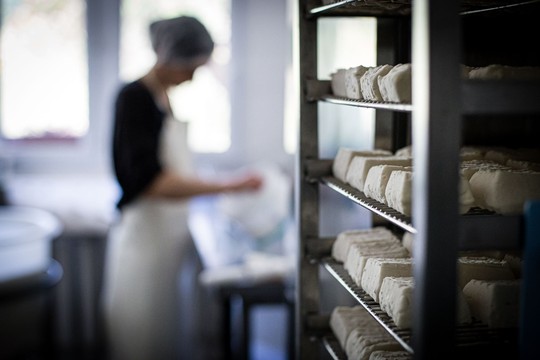 Producteur de la Route des Savoir-Faire de l'Oisans © Emilie L'Haridon | APAO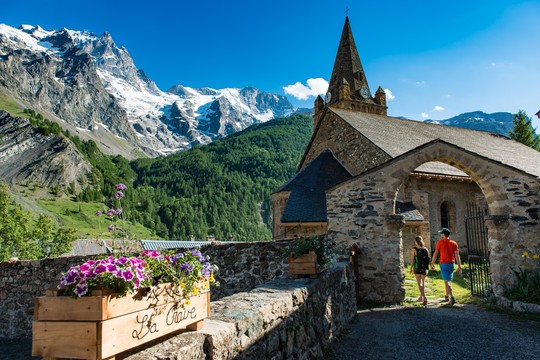 Village de La Grave © Images et rêves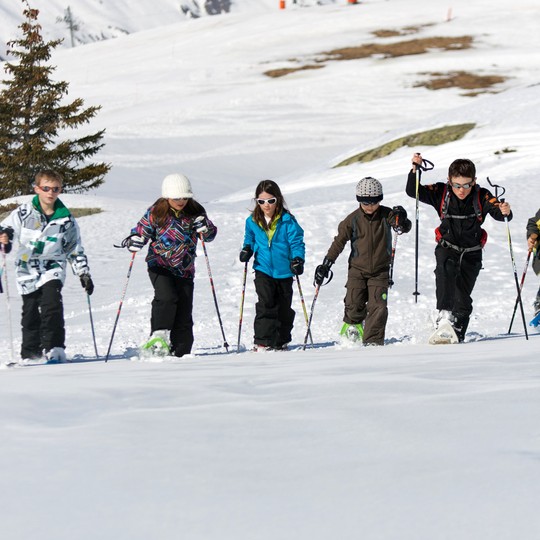 Randonnée en raquettes © Office de tourisme d'Oz-en-Oisans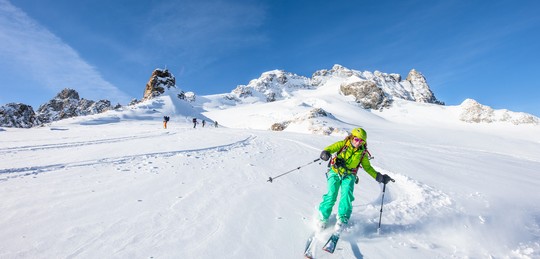 Le tour de la Meije en ski de randonnée © Thibaut Blais
In winter
In winter, the Oisans is adorned in white and the snow invites you to equip yourself to pace up or down the slopes. The territory has 4 ski areas : Alpe d'Huez Grand Domaine, Les 2 Alpes, La Grave, and Col d´Ornon. Alpine skiing, a favorite of holidaymakers, is practiced at the top: great vertical drop with the famous Sarenne piste at Alpe d'Huez (1800 m) or Jandri aux 2 Alpes (1200 m).
Nowadays, other winter activities are on the rise, such as Nordic skiing at Col d´Ornon or Villar d´Arène. Not to mention snowshoeing or cross-country skiing which allows you to venture into virgin areas, where the pristine snow is marked only by animal tracks. To end this overview, it's impossible to miss the ice caves with their ephemeral sculptures!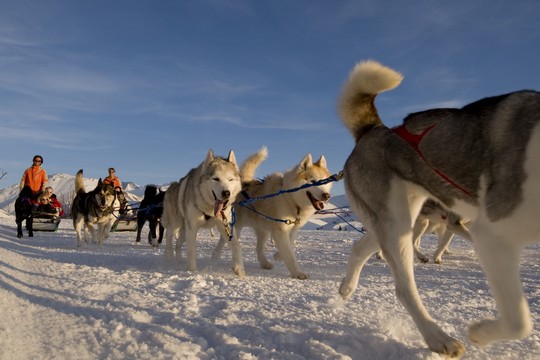 Chiens de traîneaux © Laurent Salino