Spring is the best time of year to enjoy the natural environment of Grenoble Alpes.
We have compiled a list of our top 10 experiences during this season of flowers, when plant life springs back to life and animals come out of hibernation. Just like every other season, there is a wide range of possible activities, ranging from cultural to gourmet, sports to arts & crafts.
---
1. LEARN ABOUT ALPINE PLANT LIFE
From Aprim onwards, the petals and corollas of Alpine flowers start to appear. If you want to find out more about local vegetation, the best way is to go on a walking tour with botanical experts.
We particularly recommend the tours that are regularly organised by the Sensitive Natural Areas, or the scientific naure tours with Echo Sauvage.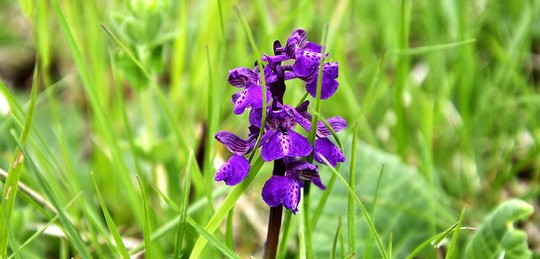 Orchidée Tourbière du Peuil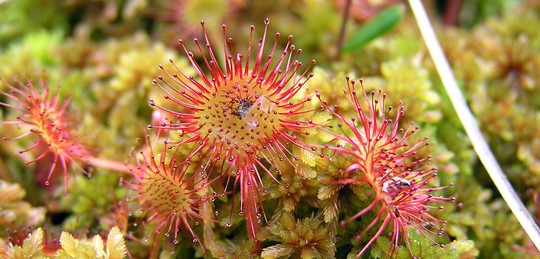 Drosera, plante carnivore Réserve Naturelle du Luitel © Carole Desplanques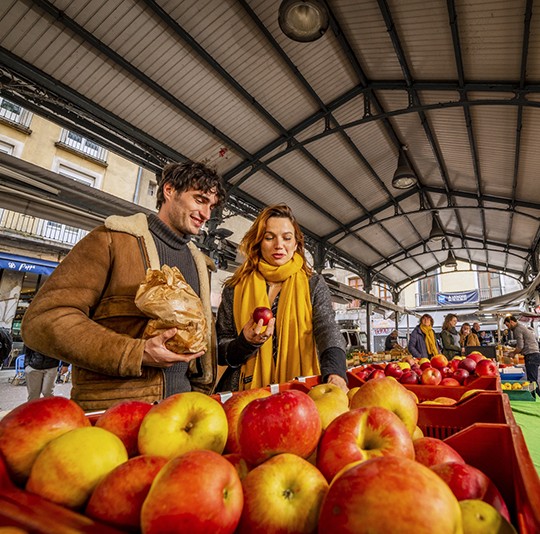 Marché place aux Herbes © Alain Doucé
---
2. STROLL AROUND THE MARKETS
It's always an enjoyable moment to wander around the stalls as the local market, either in your hometown or on holiday. There are around sixty markets throughout the urban area of Grenoble, to explore at all times of day, wheter you are looking to do your shopping for the week or you're in search of some local products.
At most of these markets, you will of course find local producers, often selling organic produce. Either outdoors or inside historic buildings such as the beautiful Halles Sainte-Claire , you are sure to be tempted by the delicious products on offer!
---
3. SKI-TOURING TO EXPLORE THE AREA
You may be surprised to hear that ski-touring is also possible in the spring! Some even say it's the best time to explore the peaks equipped with your ski-touring skins.
Don't forget the top safety rule and enjoy your exploration in the snow in these mild temperatures with a group of friends, or with a guide (or both!).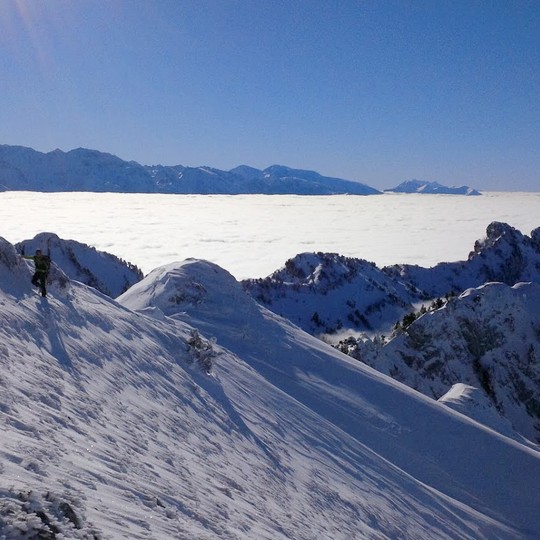 Ski de randonnée Lance de Malissard © Ludovic Petetin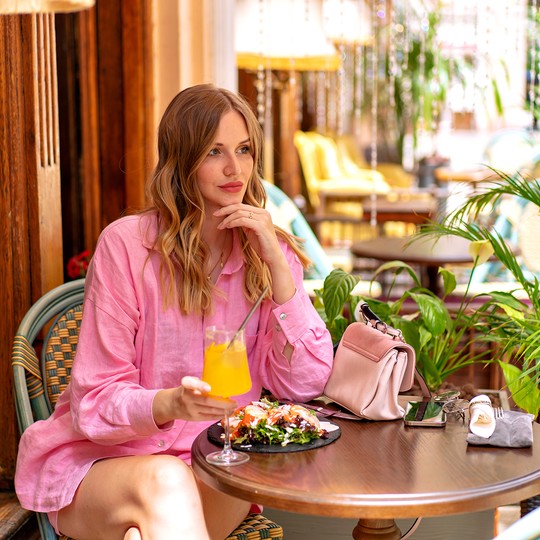 ---
4. ENJOY BRUNCH OUT ON THE TERRACE
Once you've finished your outing, it's time for brunch! Brunch has become a local tradition here and is now a key part of life for the locals of Grenoble, from Monday to Sunday, morning to afternoon. Sweet, savoury, vegetarian or exotic, there's something for everyone.

The warm spring sun is yet another reason to enjoy your brunch out on the terrace, and take your time, embracing the moment. There are so many great places to go for brunch, it will be hard to choose between them!
---
5. EXPLORE BY BIKE
Grenoble Alpes is a fantastic destination for fans of cycling : there's no risk of getting bored with the 350 km of cycle paths. You'll soon be whizzing past the diverse scenery at your own pace, from the town to the mountains, countryside and forest.
There are cycling loop trails available to explore the area from different angles, whether you are into street art, architecture or the natural treasures of the different towns and villages.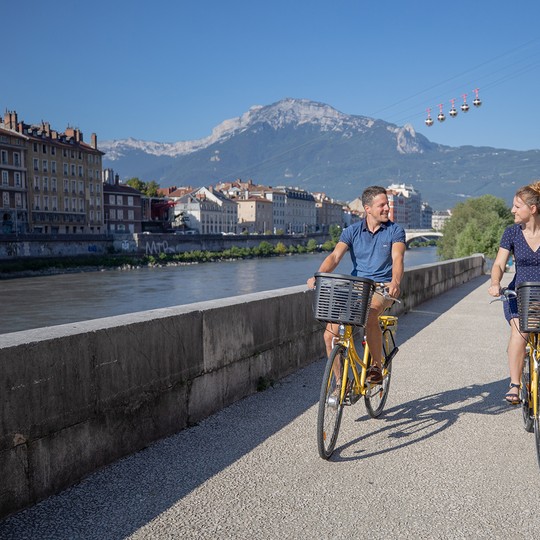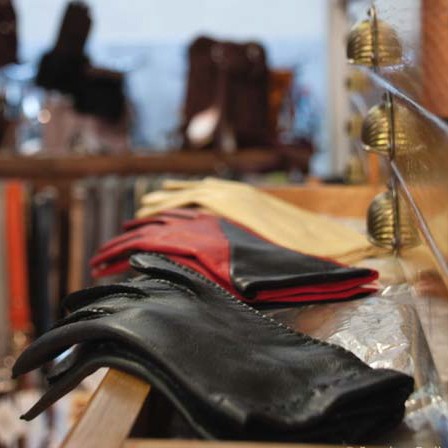 Boutique "Gant Lesdiguières"
---
6. ADMIRE THE LOCAL CRAFTSMANSHIP
Terre de création, Grenoble Alpes est riche d'un réseau dynamique d'artisans qui, dans tous les domaines, mettent en lumière des savoir-faire ancestraux. Meilleurs ouvriers de France, maîtres d'art, entreprises du patrimoine vivant, ils magnifient par leur vision la culture grenobloise et alpine.
Si vous souhaitez en savoir plus, poussez leur porte, la plupart des ateliers se visitent et la plupart ont même des boutiques, à l'instar de l'association C'est fait ici ou encore du Parcours des Arts.

Grenoble Alpes is a land of creation, and boasts a vast network of craftspeople, who work hard every day to showcase ancient know-how, across all fields of expertise. 'Best Craftsman of France', 'Masters of Art', 'Living Heritage Companies', are just a few of the quality labels awarded to those keeping the culture of Grenoble and the Alps alive.

If you would like to find out more, most of the workshops are open to visitors and many of them also have a shop, such as the association ' C'est Fait Ici ' or ' Parcours des Arts '.
---
7. DAYDREAM IN THE MUSEUM GARDENS
Museums are often an opportunity to escape and embrace the moment. We love the museum grounds and gardens even more ! In spring, these gardens have left behind the wistful appearance of the winter and are now in bloom once again, from the lawns all the way up to the treetops.

There are hours and hours of daydreaming ahead of you, taking in the sweet scents of these natural and cultural places, brimming with history and legends, such as the classic Jardin des Plantes , the vast grounds at the Domaine de Vizille , the rose garden at Musée Hébert or the terraces at the Musée Dauphinois .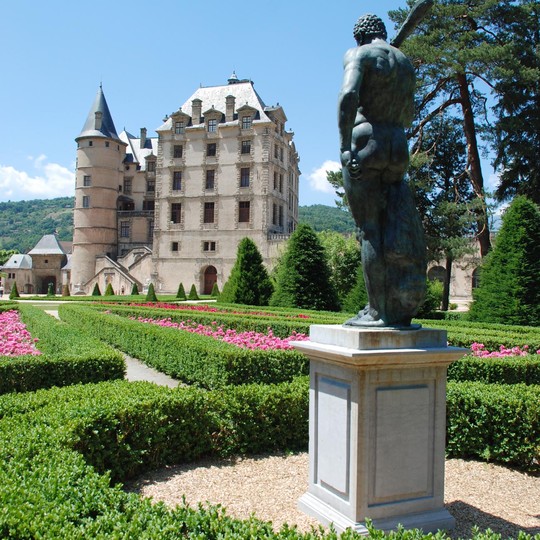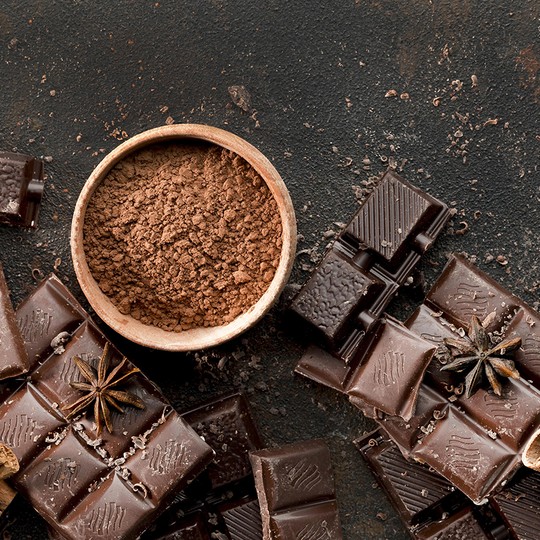 ---
8. SOME CHOCOLATE TREATS
April is chocolate month. It is the time to celebrate the tradition of the Easter chocolates, a much-awaited moment for people of all ages! If you are also a fan of Easter, then spring is most likely your favourite season.
The chocolate makers of Grenoble Alpes pull out all the stops at this time of year, from April until the first signs of the summer, because that's when it's time to move on to chocolate flavoured ice cream instead!
---
9. JOURNEY BACK IN TIME ON THE PETIT TRAIN DE LA MURE
The Petit Train de la Mure is legendary in our Alpine destination, and an opportunity to explore the staggering scenery, while learning about the fascinating history of the Mines de la Matheysine.

Since July 2021, the Petit Train has been back in operation on the ancient tracks. Come in spring to take a ride on the bright red trains, which contrast with the turquoise-blue waters of the Lac du Monteynard. This is an invitation for a voyage across the foothills of the Alps, to be sure to leave with unforgettable memories.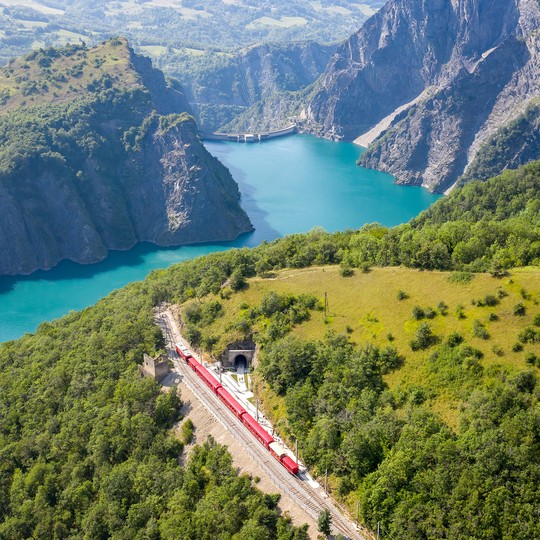 Petit Train de la Mure et lac du Monteynard © Relief Drone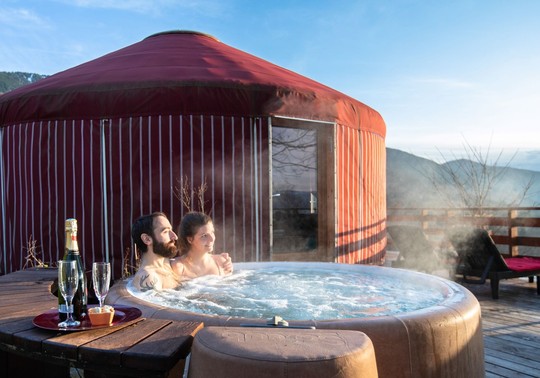 Camping du Buisson © Thibault Lefébure
---
10. STAY IN A YURT
For the best possible end to a spring day, book an overnight stay in a yurt! Le Buisson campsite between Grenoble and Chamrousse is an invitation to disconnect from the outside world, in a cosy rental.

This fully-equipped contemporary-style yurt even has a private jacuzzi, for the ultimate relaxation guaranteed. The highlight of this experience is that you'll be able to admire the sunset in this spectacular scenery, before spending the night under the stars of Belledonne.