PDO Grenoble's wallnut – Protected designation of origin
Since thousand years, the Isère Valley offers to PDO Grenoble'wallnut advantages as nowhere else in the world.
Beyond its numerous properties, it is unique, tasty and can be try out around sweet or salty recipes.
DES TRUCS À LA NOIX
Franck ADIARD
Nut producer PDO Grenoble's walnuts – La Rivière (38)
'Things made of wallnuts' offer a large range of quality products made of their own production. The walnut is cultivated since 4 generations. Franck is particularly concerned with the good farming manners. Its orchard is going through the organic certification process.
Know more : Des Trucs à la Noix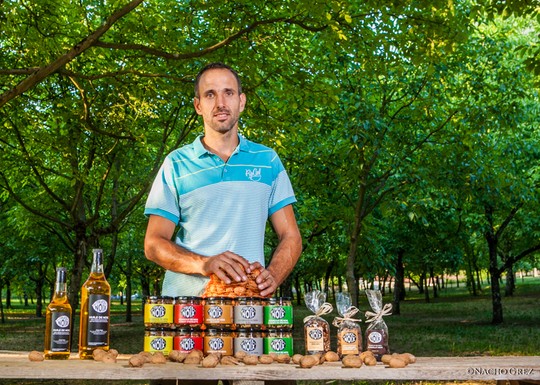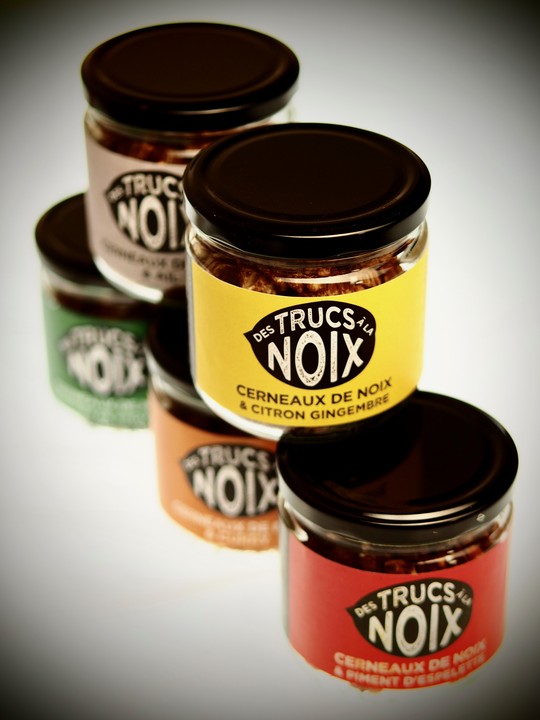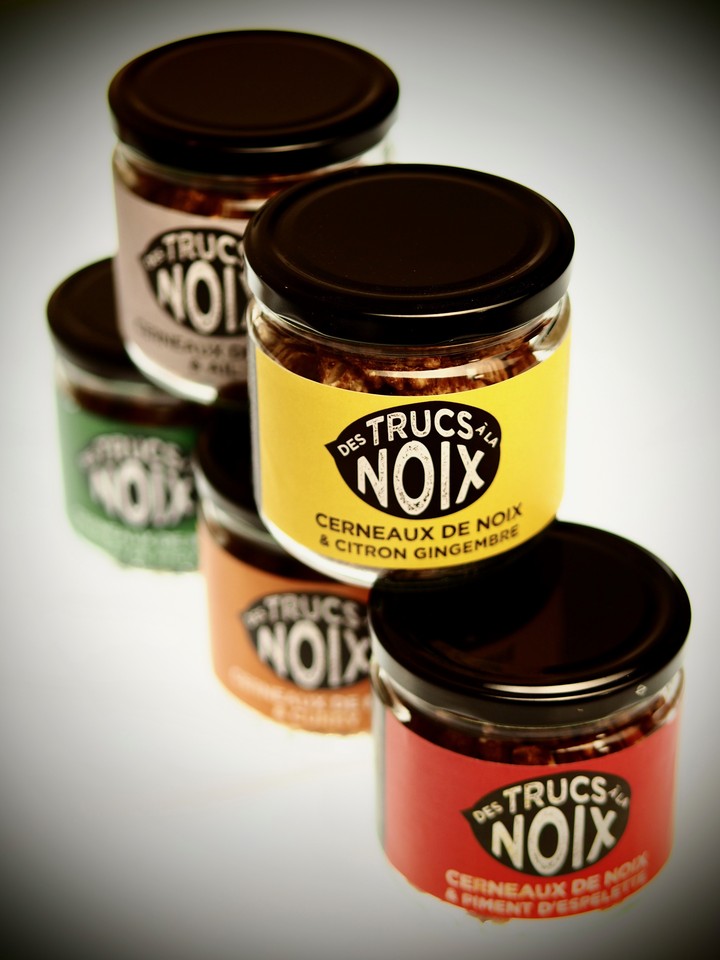 SALTED WALNUTS
Salted nuts kernels delicately coated with spices, Provence herb, Espelette pepper, curry, lemon-ginger, garlic, pepper-5 berries, so many flavors that will delight your taste buds as an aperitif or that will brighten your salads.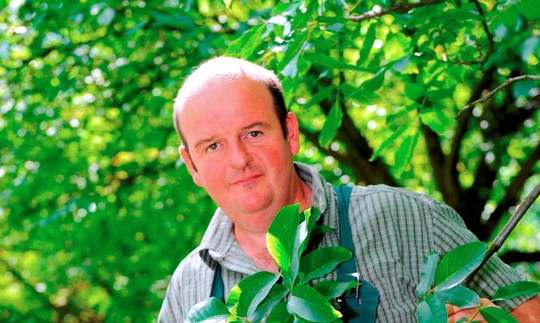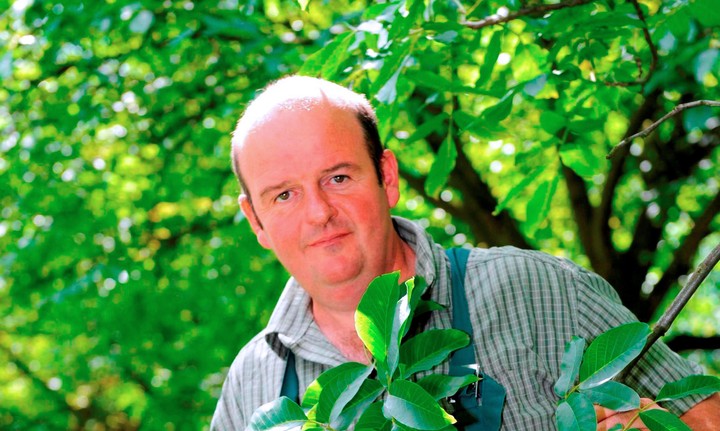 POLINOIX
Stéphane FERLIN
Nut producer PDO Grenoble's walnuts – Poliénas (38)
Polinoix' is nowadays a family cultivation dedicated to Grenoble's walnut farming on around 40 hectares. Stephane took over his parents' farm in 1988 and offers now since 2006 quality products made of walnuts.
Know more : Polinoix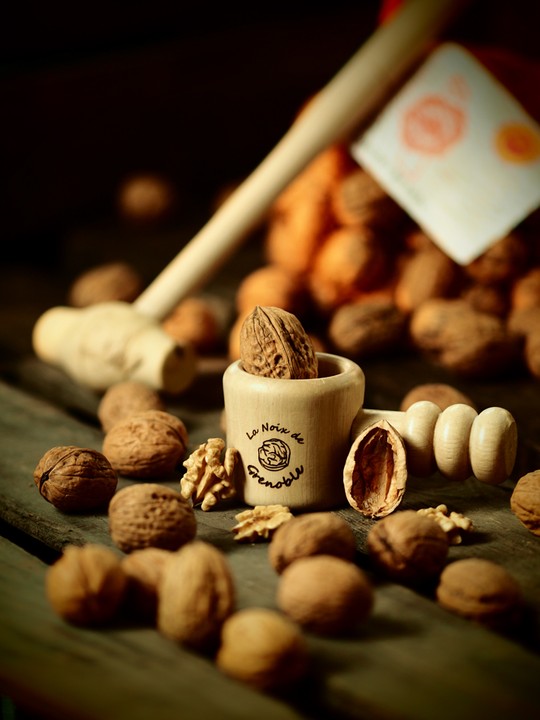 PDO Grenoble's walnuts © Bally
PDO Grenoble's walnuts – 1kg
A mix of 3 diferent types of walnuts 'franquette', 'mayette', and 'parisienne', come to pick them up in our gift shops from early November.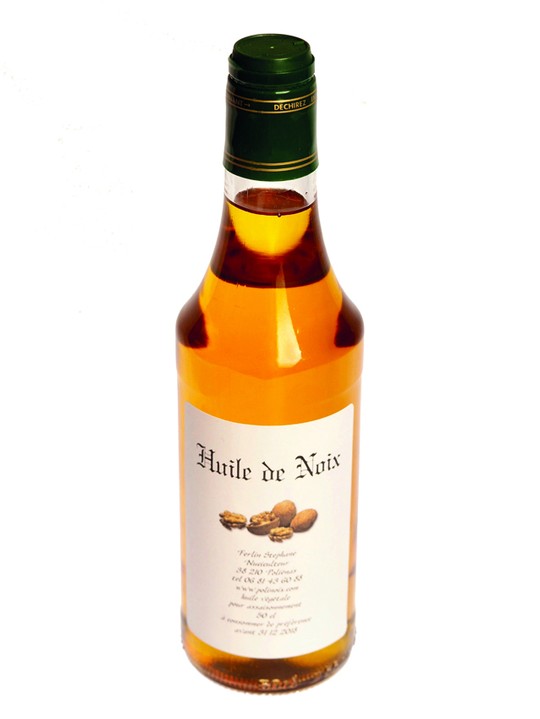 Walnut oil
Walnuts are smashed up in the rock mill in Biol, heated in a pan with a wood fire then pressed to give this quality virgin oil. It has numerous and perfect benefits to refine your salads.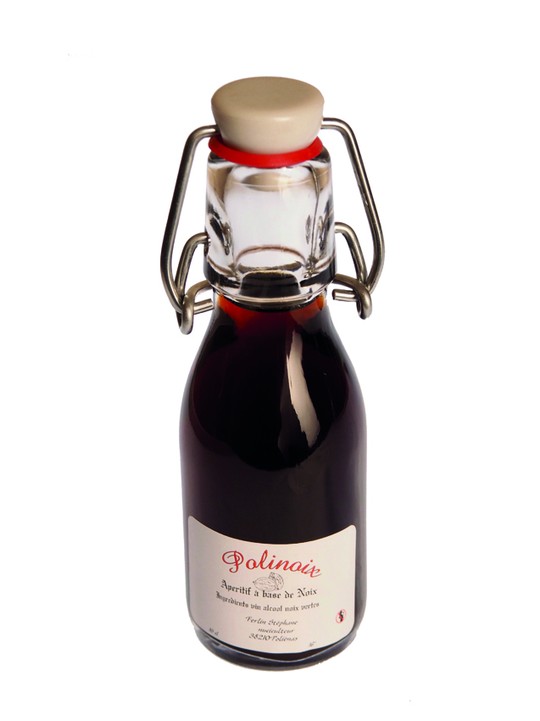 Walnut wine
Made from a maceration of green walnuts picked up on June 25th, in red wine from Ardèche hillside (Domaine des Vigneaux), wine alcohol and sugar. Ideally drink during appetizer.
Alcohol abuse puts your health at risk.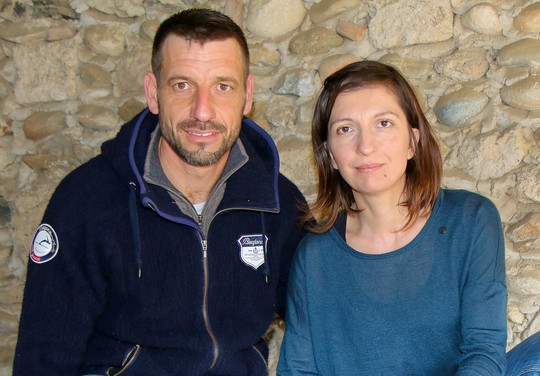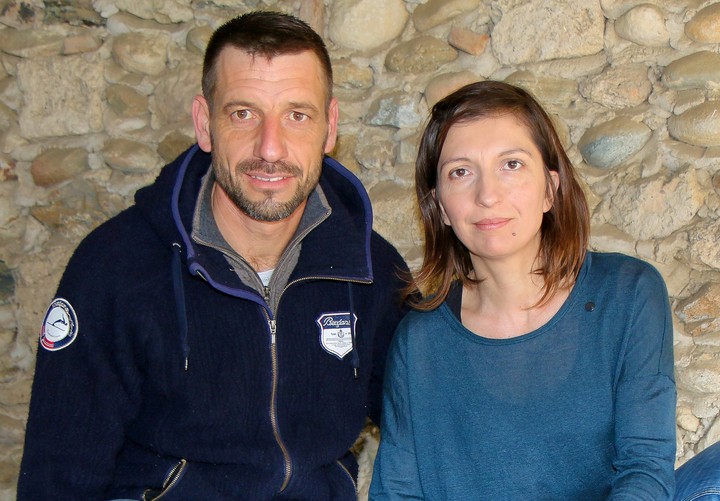 NICONOIX
Laure et Nicolas IDELON
Nut producer PDO Grenoble's walnuts – Saint Romans (38)
Niconoix is a 4th generation family farm. Laure and Nicolas perpetuate a family tradition since 1913 while respecting the environment. They cultivate Grenoble's walnuts and make it into hand-made products of very good quality.
Know more : Niconoix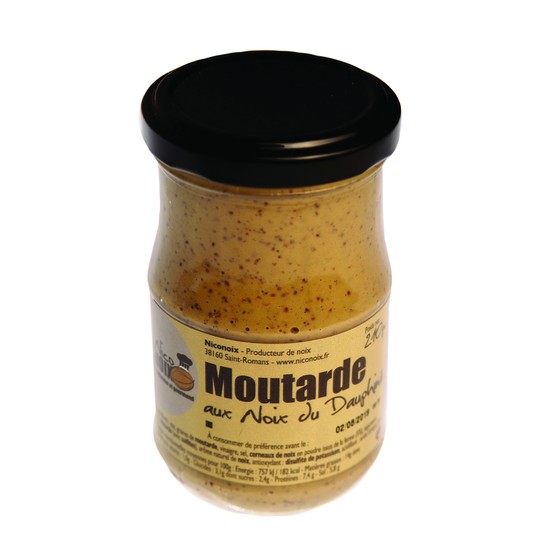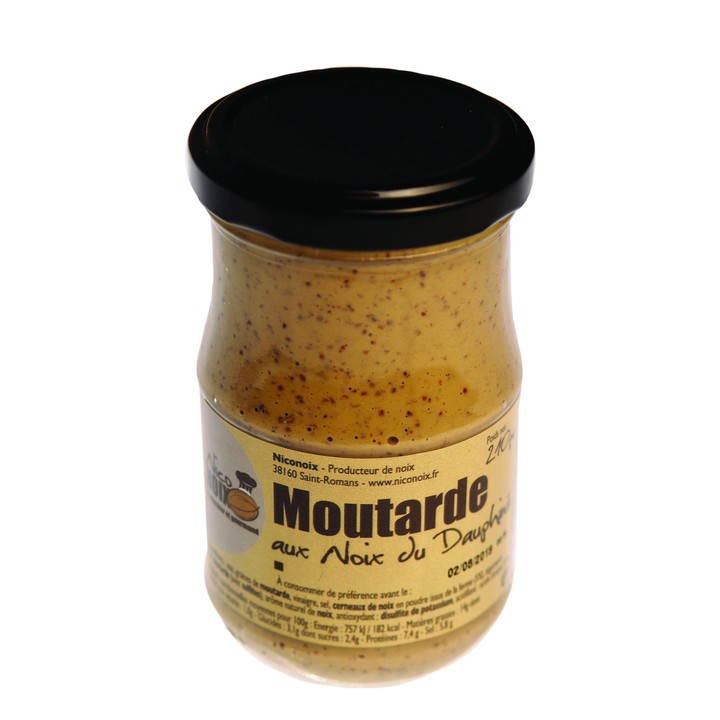 Moutarde aux noix © Bally
Mustard
Made from walnut's cultivation, this recipe is based on 'Moutarde de Dijon' with a spread of Grenoble's walnuts. It will please meats and vinaigrette sauce.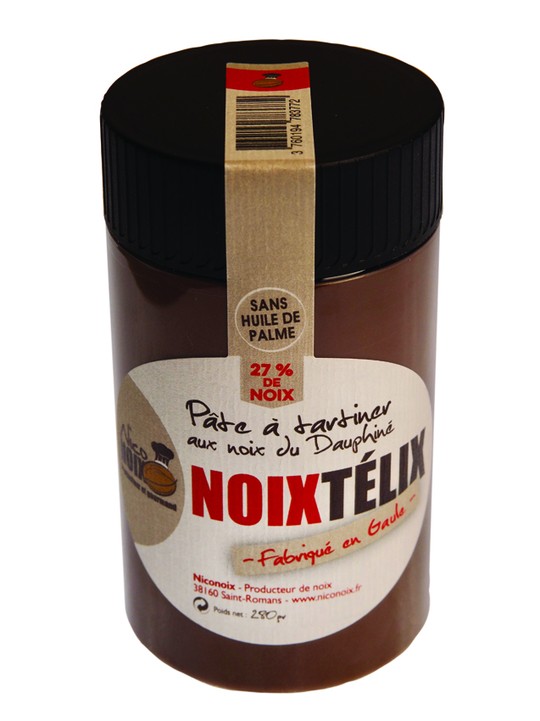 Noixtelix
This recipe is made of walnuts from the local cultivation and great chocolate to try out this delicious taste of walnuts….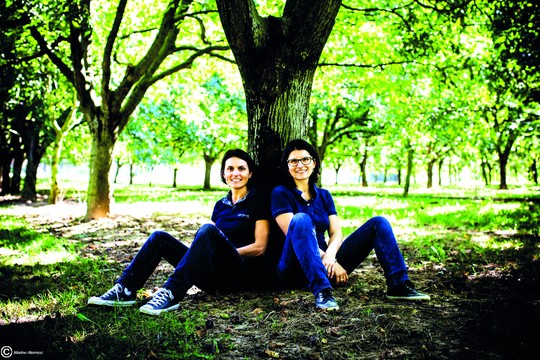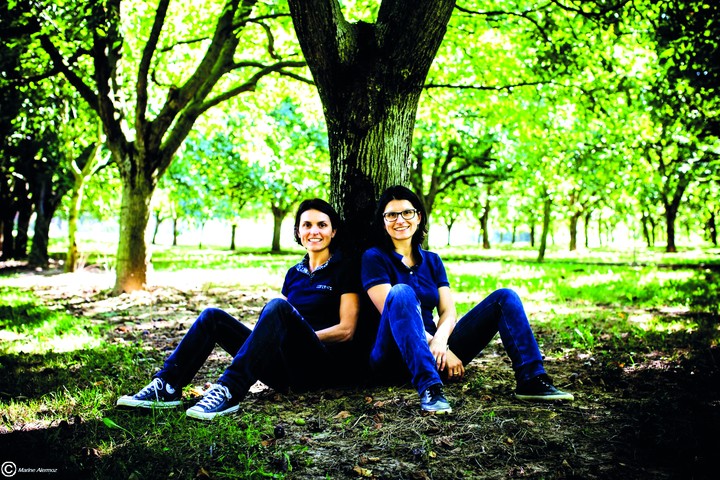 NOIX & CIE
Sabine et Marie-Lise MATRAS
Nut producer PDO Grenoble's walnuts – Meymans (26)
Noix & Compagnie offers tasty products made of the cultivation of walnut trees. Sabine and Marie-Lise have inherited from their grandparent's cultivation site, they were themselves since 1822 walnut's producers and are for responsible farming.
Know more  Noix & Cie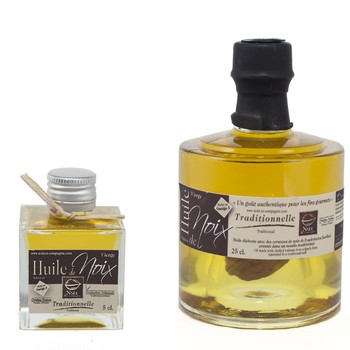 Noix & Cie | walnut oil © Bally
Walnut oil
Walnut kernels from the franquette variety are ground in a Saint-Lattier stone mill, the resulting dough is roasted in a walnut cake fire and then hydraulically pressed in 'escourtins' to give this quality virgin oil.
With uncountable virtues and ideal to perfect your salads.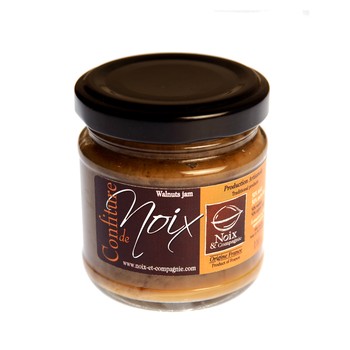 Walnut jam
Walnut kernels slowly simmered over low heat with organic cane sugar.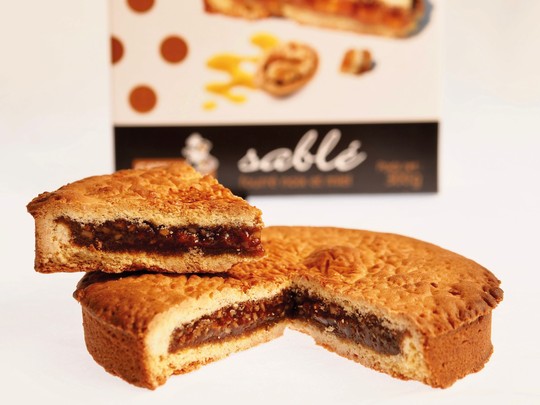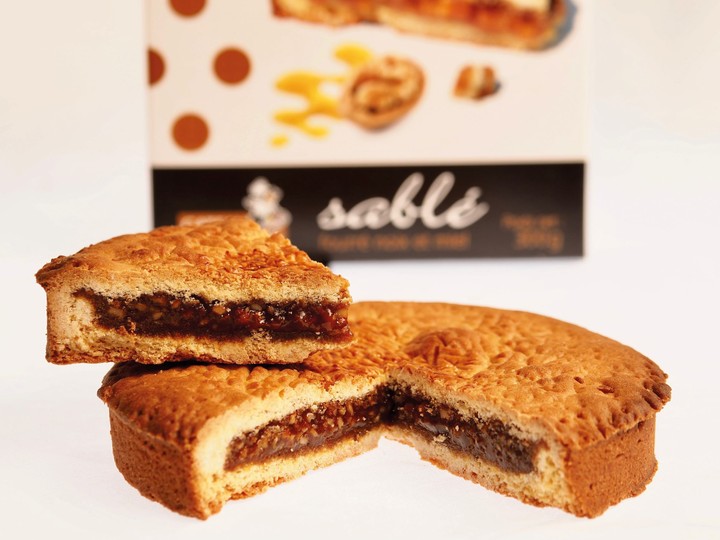 Dauphinois cake | Walnut cake © Bally
BISCUITERIE PITOT - GÂTEAU DAUPHINOIS
Craftsman since 1973, the Pitot family had the original idea to design a delicious shortcake first filled with nuts, then declined in a multitude of flavors. Its recipe and its manufacture are traditional, without preservative, coloring or artificial aroma.
Know more   Gâteau Dauphinois
CHARTREUSE
Several centuries old and with medicinal origins, the Chartreuse is born in the monastery of the Grande Chartreuse in the mountain range of the same name in the form of a powerful Elixir named: "the elixir of long life". At that time, only the monks knew the secret of plants, even today, the Carthusian Fathers continue the tradition by making their famous liqueurs with the recipe well kept ...
Know more on the Chartreuse cellars and the museum of La Grande Chartreuse
Alcohol abuse puts your health at risk.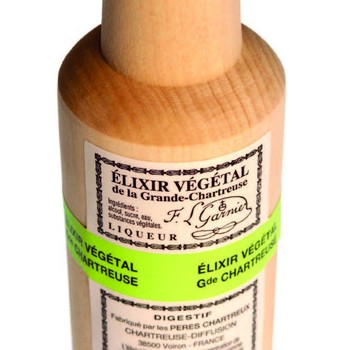 Elixir végétal de la Grande Chartreuse 69°
In 1605, Marshal d'Estrees offered the Chartreux de Vauvert in Paris the manuscript of an Elixir of long life. Gave to the Grande Chartreuse, Brother Jérome Maubec updates the recipe of the Plant Elixir as it is made today.
A well-kept secret since four centuries, only three Chartreuse monks know the recipe.
Made of 130 plants and natural products, this is an after-dinner liquor and tonic which is very efficient. Try out just a few drops on a sugar piece, in hot water, herbal tea, hot toddy or else on its own in sweet water…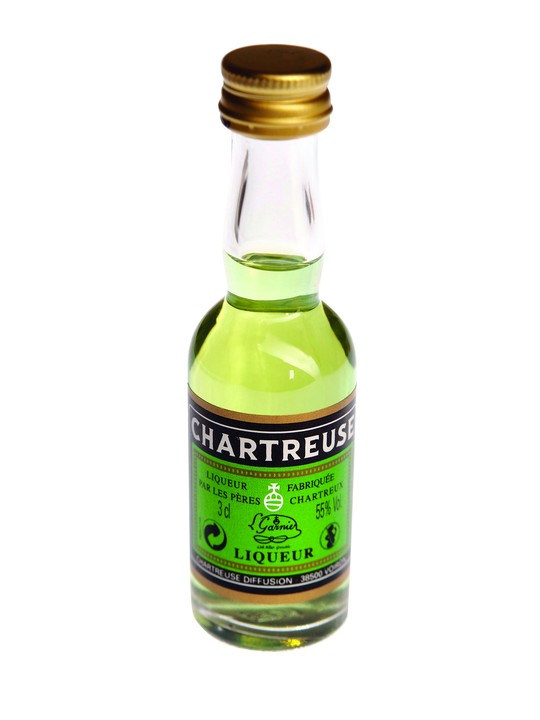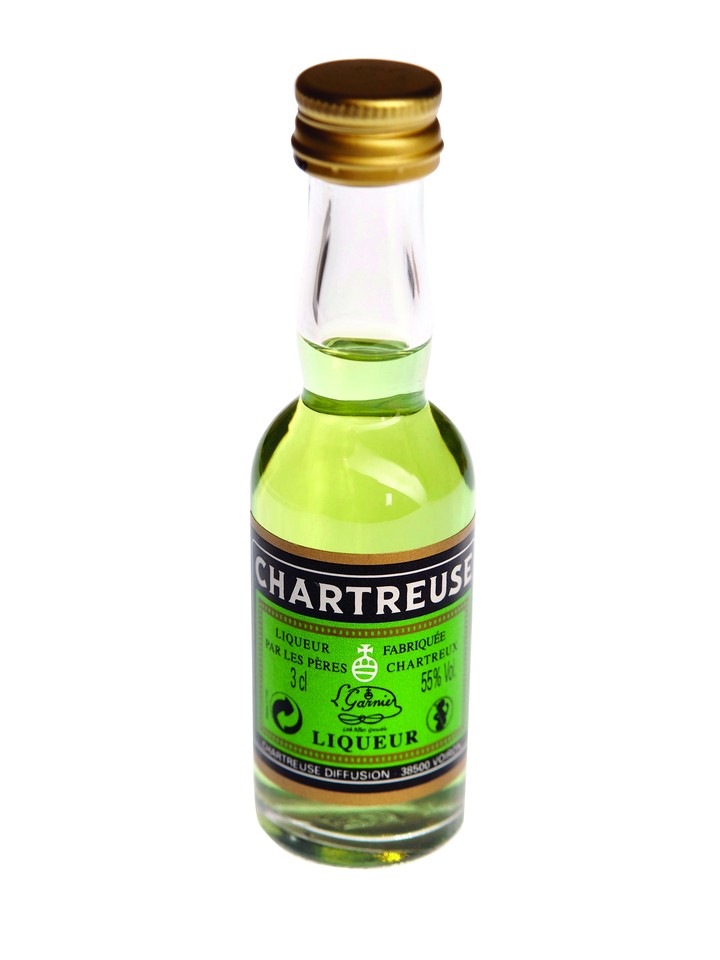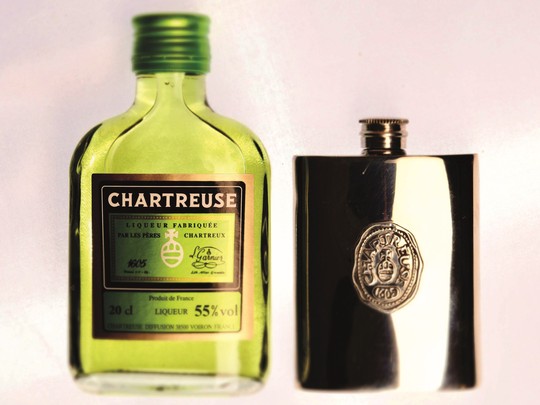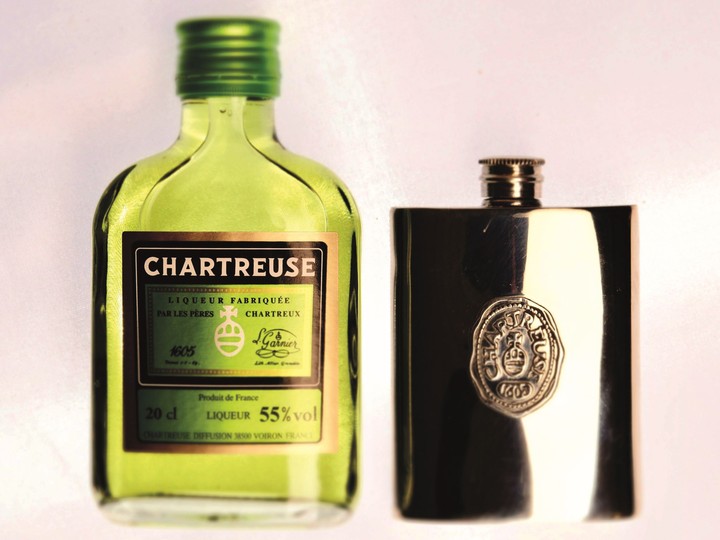 Green Chartreuse 20 cl © Bally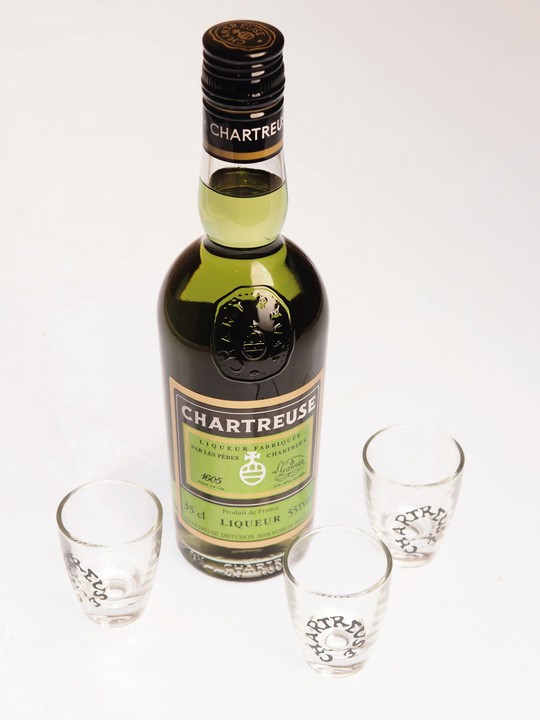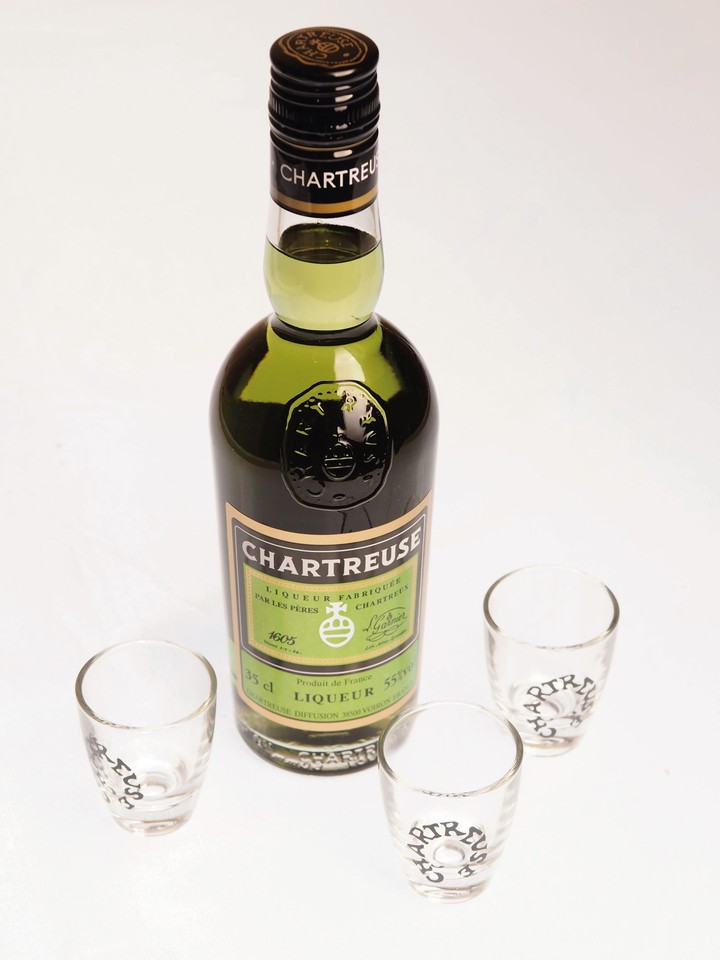 Green Chartreuse 35 cl © Bally
Green Chartreuse 55°
For more than 250 years, 130 plants made the famous recipe of the Plant Elixir also entering the composition of the liquor of Green Chartreuse. The Brothers hold the secret of the maceration of some plants that give the possibility to naturally obtain a green color, well-known all over the world.
In order to discover the entire flavour of this liquor, try it out very cool or on top of ice cream.
Best known to be an after-dinner liquor, try it out in numerous cocktails with fruits, tonic and alcohols…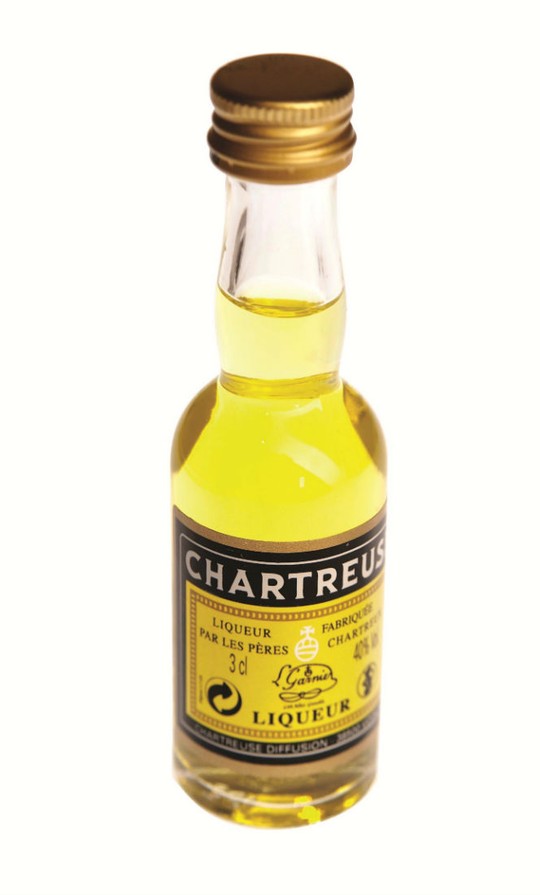 Yellow Chartreuse 40°
Made since 1838 with the same plants from the Green Chartreuse, but with different proportions, it offers flower tastes with honey and spices. Only three Chatreuse monks know the name of the plants used and are able to mix and distill. They are also the only one to know the plants that are used to give this yellowish natural color.
In order to discover the entire flavour of this liquor, try it out very cool or on top of ice cream.
MAISON BARNIER – CONFECTIONNER
Since 1885, this family company has managed to maintain and perpetuate to generations methods and secrets to create the well-known sweets. You will find all the sweetness from old sweets.
Recipes are made by Maison Barnier with first choice and local materials since the beginning of the past century.
Know more  Maison Barnier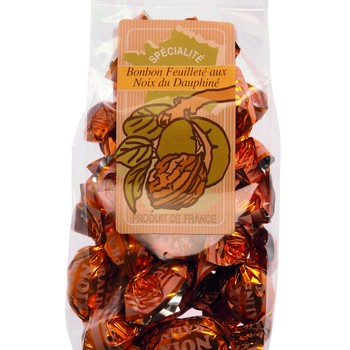 Sweets foliated with walnuts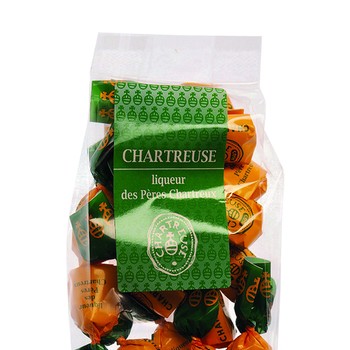 Sweets with Chartreuse liquor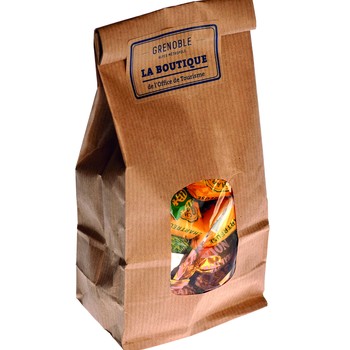 Trio of sweets : foliated walnuts, Chartreuse liquor, Génépi liquor.
Biscuits' factory Saint-Dominique - Chalais
Les moniales dominicaines du Monastère de Chalais perpétuent depuis plus de 50 ans la tradition des petits biscuits monastiques aux bons ingrédients de notre région avec des saveurs et des formes au doux parfum de notre enfance.
En savoir plus sur  la Biscuiterie Saint-Dominique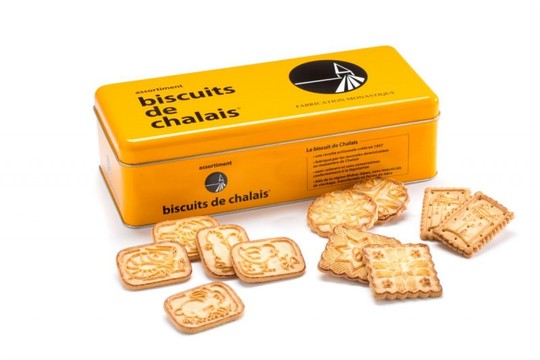 L'Antésite
The recipe of this little bottle is secrete and remains the same since 1898… Considered as a drink to fight thirst, without sugar and sweetener, natural flavours, Antésite is a condensed mix of the benefits of liquorice and plants. Its original flavour, with natural extract of anise is now fulfilled with a brand-new fresh range: lemon, mint, cinnamon-apple, cola, grape-fruit-lime and eucalyptus-pine.
Just a few drops will be enough in water to offer a powerful and unique drink. It also exists without liquorice with fruits or tea.
Know more Antésite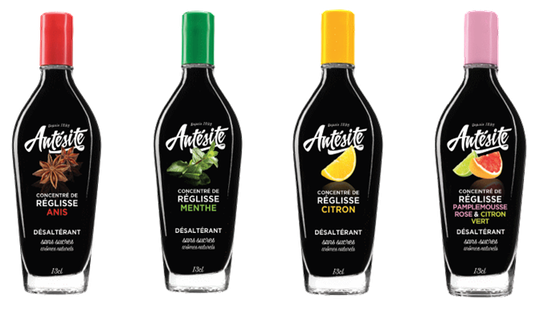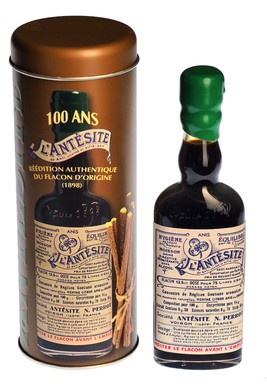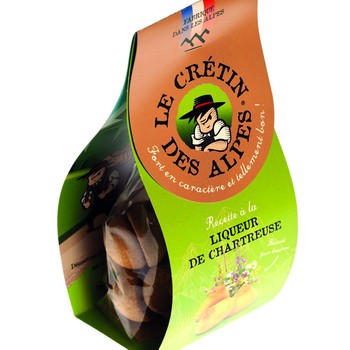 Le crétin des alpes
The legend says that… the products were born from distant mountain pastures, from a little boorish man with a strong personality. He manages to put the best parts of the Alps in his recipes.
Biscuits to choose between: Chartreuse- Caramelized walnuts- sugared almond- Génépi and chocolate- Blueberry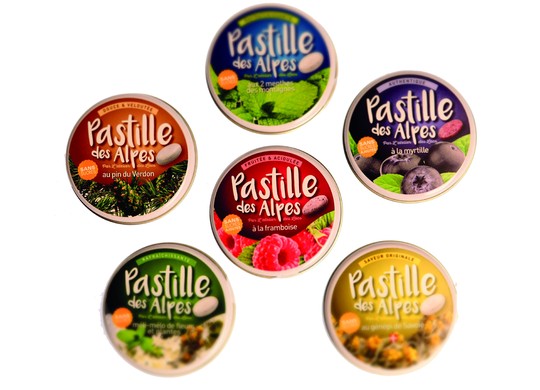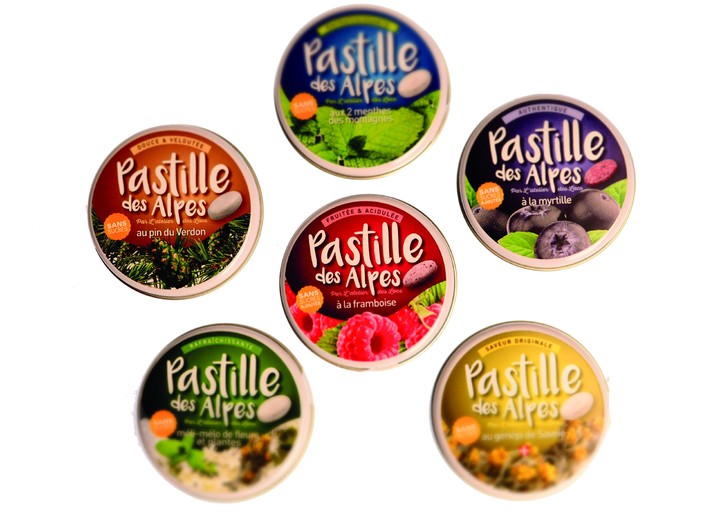 Pastilles des Alpes
Raspberry - Blueberry - Mint - Génépi - Mix up of flowers and plants - Pine - lavender - Thyme/lemon