We have tested for you - Snowshoeing in Chartreuse.
Posted by Céline BAUDIN on 01/19/2022 at 09:27
---
By Manon / Access the whole set of articles
Today, sun is finally rising up in the sky. No cloud at all. This is the perfect day for a nice snow outing. Directly I phone friends and offer the program of the day: Snowshoeing in the Chartreuse mountain range.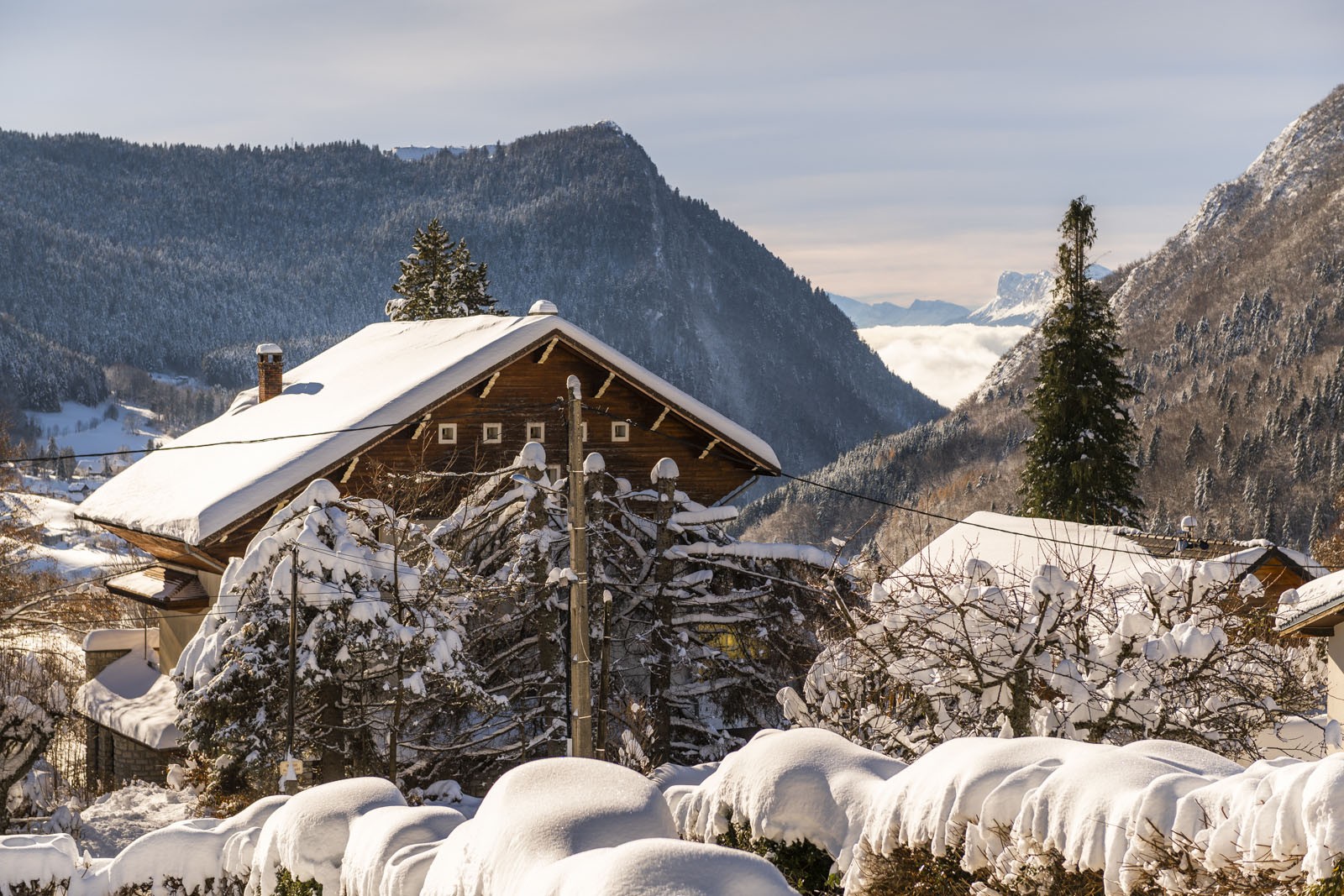 We plan the meeting point: way out of Grenoble. Our goal was to do car-share from the car park in La Tronche. It has an ideal localization when you live in Grenoble to go in the Chartreuse mountain range.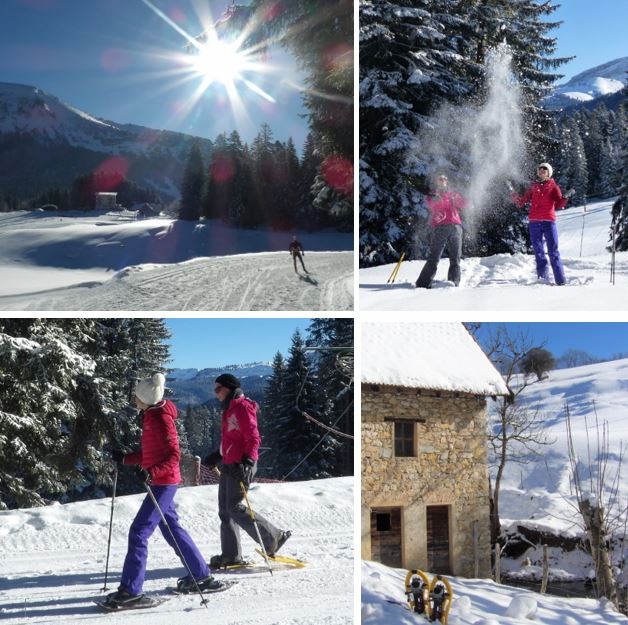 La Tronche, Corenc, le Sappey-en-Chartreuse… Just a 20 minutes ride and we are already arrived. Up there, -10°, we were not expecting it at all; nevertheless, the morning light is turning the landscapes into stunning ones.
We decide to leave in the direction of « Col de Porte ». A couple of kilometers higher, the sun is shining, this is perfect to get warmer, a tasty cup of tea and we are good to go.
We are moving, snowshoes on, toward the starting point of tracks. Right here, everything is made possible: snowshoes, sledge, cross-country ski and even a ski kindergarten where the littlest ones can enjoy winter sports. The atmosphere is very friendly and everyone can find what he/she likes!
For us, it will be a nice loop with snowshoes, in the heart of the confiner forest to enjoy fresh and quality snow while appreciating a natural environment. The snowshoe tracks get along the cross-country skis tracks and are almost all tamped. For us, it was a combo of two walks, following one another: "la Boucle des Chaumes and la boucle du Col de Porte." It lengths approximately no more than 2 hours. You can have access to the the map of itineraries to get ideas of new snowshoe walks in the area.
We are getting closer to the end of the morning and our stomach is starting to rumble! This nice and undulated walk is making us, without realizing it, very hungry! This is how; we decide to go back to the car and, to go in the direction of the Sappey-en-Chartreuse.

The grocery shop in the center of the village is very practical and offers fresh and daily delivered Products, this is the perfect place to find what you need to get yourself a rustic and local picnic. Just be careful, the debit card is not accepted! Then, with our snack, we search for a spot to eat. The visit of the village is done rapidly by foot and this is leading us to an extremely nice area: a bench facing an incredible view on the valley of Grenoble, decorated with an old tree from about 200 years!
Finally, we enjoy this beautiful sun while having a coffee at « Café de la Place » in Le Sappey-en-Chartreuse before come back done in Grenoble during the afternoon.No hesitation this sunny day was a 100% success.