A challenge we cannot take : introduce you to all local specialties – there a way too many in Dauphiné! As an appetizer, here are the essentials. We bet your curious mind will dig through the rest of tasteful dishes.
Grenoble walnut
This 'nutty thing' in the palm of your hand is no worthless nut. This nutty thing, either a walnut pastry, walnut bonbon or simply a fresh fruit is soon deliciously melting as you chew it. Grenoble walnuts are named Franquette, Parisienne or Mayette, sweet old-style and feminine, named after the fruits' local species. This fine fruit, fresh as a young lady (forget the wrinkles) is a native of South Dauphiné valleys of and is actually much older than it looks: Grenoble walnut species have received a French AOC label (Protected designation of origin) in 1938. Your turn to be nuts with Grenoble walnut !
Le Bleu du Vercors Sassenage (Blue cheese)
Among a large collection of French blue cheeses, let's focus on Bleu du Vercors Sassenage, Dauphiné's local refined blue cheese with an AOC (PDO) label. A limited production for this kind, carefully made with selected cow milk straight from Vercors plateaux – the scent of nature is around! The secret of its delicate taste lies in a blend of fresh and one day old milk. Taste it on a fresh bread loaf while enjoying a lovely picnic in Dauphiné area. And why not try a recipe with Bleu du Vercors ? Countless exquisite dishes are available to please your guests. Who's the chef ?
Le Saint Marcellin cheese
80grs of prime delicacy, just a few tiny bites of cow milk: some like it soft, some like it dry. This antique cheese specialty dates back to 15th century with roots in Saint Marcellin, southern Isère. Saint Marcellin cheese received an IGP award (Protected geographical indication) in 2013 and is popular on a cheese plate. Taste it with fresh bread, roast it or cook it… this puffy puck-shaped cheese is insanely delicious: more bread for your last bite? Oh-no, it's all gone. Now, let's have a look at Saint Marcellin's cousin, this yummy creamy Saint Félicien cheese.
Les ravioles du Royans
Thinner and finer than traditional raviolis, the local IGP awarded (Protected geographical indication) ravioles make a delicate dish with stunning flavours : their cheese and herbs filling blends with the scents of the light broth you will poach them in before serving. Bold and daring cooks may even fry them – as this refined Dauphiné and Royans area specialty is suitable for many recipes.
Le murçon de la Matheysine
Farewell, plains! Let's meet on the hilly Matheysine plateau to taste the local boiled pork sausage. The recipe, mostly a secret, still involves pork meat and aniseed for an original flavour. To feel like you are sharing a local meal with the ancients, try murçon sausage with boiled potatoes – et voilà! Now, watch your French: blending in with the locals and you will soon speak a few words of Matheysine dialect.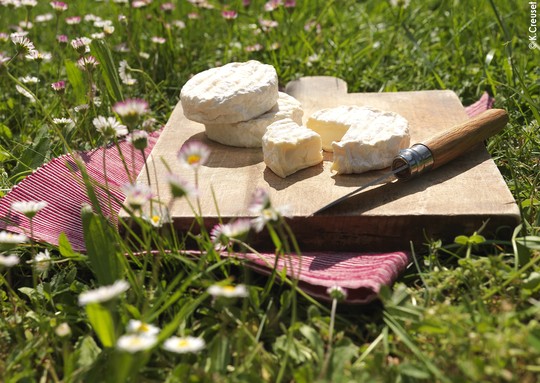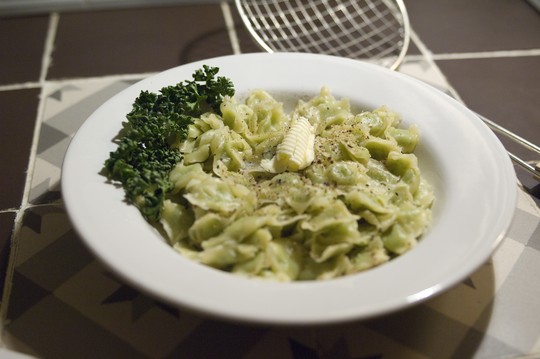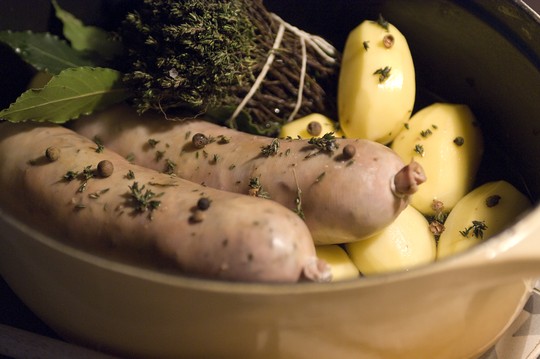 Chartreuse liquor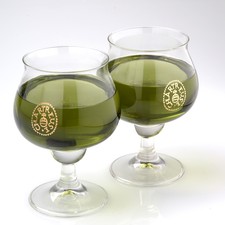 Incomparable, priceless, unprecedented, either yellow or green, liquor or elixir… Taste it or hate it but you cannot leave the region without taking a sip. Well, just another one, to be sure. The legend around Chartreuse liquor is a must when tasting it with friends, pure or in cocktails (have your tried "Chartreuse-Soleil"?), or even on ski breaks with "Green chaud": what happens if the Chartreuse recipe goes missing ? Actually, two monks only know the full and elaborated recipe, with no less than 130 local plants and herbs growing in Chartreuse mountain range. In the meantime, Chartreuse liquor is used in many recipes, dishes, cocktails … but don't overuse it !
Alcohol abuse is dangerous for your health.
Grenoble wines
True, Dauphiné is basically not a wine region. Still, soft Grésivaudan valley hills, southern Isère river region and Voiron hills are home to limited, almost secret grape harvests, with local winemakers pampering their domains so as to surprise customers, sometimes shy when it comes to tasting local wines. Chardonnay, Jacquère and Persan grape varieties are rolling in your glass, together with Verdesse and very local Etraire de la Dhui grapes, the latter being grown only in Saint Ismier village, close to Grenoble. Sommeliers will guide you through this new wine journey – enjoy !